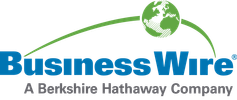 s IT Solutions Implements SmartStream's Costs-Reducing hybrid.corona Service for Erste Group
SmartStream Technologies, the Transaction Lifecycle Management (TLM®) specialist, today announced that s IT Solutions Austria, the Austrian IT service provider for Erste Group, one of the largest financial services providers in Central and Eastern Europe – has decided to implement SmartStream's hybrid.corona to reduce operational costs.
The new service will be deployed with minimal investment, time and effort. The solution does not require users to move away from their existing mainframe technology. Instead, it combines the high availability and security of an existing mainframe environment with the cost-efficiency of a virtualized Linux for z Systems.
Christian Schiebl, Executive Vice President, Corona Business Unit, SmartStream, says: "There is often hesitation in making changes to existing IT infrastructures, as it is often viewed as risky, or a threat to service levels. The hybrid.corona offering allows quick and risk-free implementations. s IT Solutions Austria is clearly strategic in its thinking when it comes to cost savings and further improving its IT environment, for the betterment of customer service – we at SmartStream believe all financial institutions should have these aims on their agenda."
The potential for savings with hybrid.corona is considerable. Business case analysis carried out on behalf of strategic customers indicated that, depending on the individual organisation's mainframe contracts, the solution reduces user traffic related costs by as much as 40-60 per cent.
Ends
Notes to Editors
About SmartStream Technologies
SmartStream provides Transaction Lifecycle Management (TLM®) solutions and Managed Services to dramatically transform the middle and back-office operations of financial institutions. Over 1,500 clients, including more than 70 of the World's top 100 banks, 8 of the top 10 asset managers, and 8 of the top 10 custodians rely on SmartStream's solutions.
SmartStream delivers greater efficiency, automation and control to critical post trade operations including: Reference Data Operations, Trade Process Management, Confirmations and Reconciliation Management, Corporate Actions Processing, Fees and Invoice Management, Collateral Management, Cash & Liquidity Management and Compliance Solutions. Used independently or as a suite of solutions and services, clients gain a lower cost-per-transaction whilst reducing operational risk, aiding compliance and improving customer service levels.
For more information about SmartStream visit: www.smartstream-stp.com
View source version on businesswire.com: http://www.businesswire.com/news/home/20170627005701/en/
Contact information
SmartStream Technologies
Nathan Gee
Marketing Director
Tel: +44 (0) 20 7898 0630
Email: nathan.gee@smartstream-stp.com
Tietoja julkaisijasta
Business Wire
http://www.businesswire.com
For more than 50 years, Business Wire has been the global leader in press release distribution and regulatory disclosure.