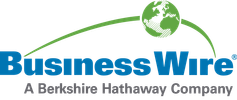 Sales Growth, but Weaker Profitability for Jotun
Jotun had a turnover of NOK 16 401 million in 2017, an increase of four per cent compared to 2016. At the same time, operating profit ended at 1 354 million, a decrease of 23 per cent. A sharp rise in raw material prices is the main reason for the decline in earnings.
Weak demand for the construction of new vessels and offshore installations weakened sales of Jotun marine and protective coatings, but these losses were partly offset by good growth in the maintenance markets. Sales of Jotun Powder Coatings were impacted by economic downturns in some key markets, while the Decorative Paints segment continues to deliver solid growth.
According to CEO and President, Morten Fon, overall sales growth for the Group is four percent, while volume increased by 10 percent. "Solid growth in the Decorative Paints segment was a welcome contributor to Jotun's results in 2017, especially in South East Asia and the Middle East," he says. "With persistent difficult markets for newbuilding projects in the shipping and offshore industries, we are satisfied with our good results in the maintenance markets. This shows that our organisation is flexible enough to adapt when market conditions change."
Rising costs of raw materials
The price of raw materials rose steadily throughout 2017. At present, raw materials are about 20 per cent higher than at the same period time last year. This has had a negative impact on Jotun's profits. "Raw materials make up a considerable share of our costs, so rising prices have a significant impact on our profitability," says Fon. "As this cost trend is expected to continue in 2018, we will have to implement price increases on Jotun products in the months to come."
Investments
Jotun continues to invest to support the company's organic growth strategy. In 2017, the company invested NOK 967 million, representing six percent of revenue. The largest investments are related to new production facilities in Malaysia, Myanmar and the Philippines and Jotun's new headquarters and R&D Centre in Norway.
Mobile workforce
Jotun expects significant growth in the years to come, requiring more employees and programmes to develop their competence, leadership skills and to further strengthen Jotun's corporate culture. In recent years, Jotun has launched several internal mobility programmes to facilitate more cooperation between business areas, countries and functions.
Jotun's mobile workforce has more than doubled since 2013. In 2017, Jotun's mobility programme circulated employees representing more than 20 different nationalities to around 30 countries. "Providing more employees with international experience will help Jotun operate successfully in the many different markets where we are active, and support our growth in new markets in the future," says Fon. "At the same time, we must continue to build and strengthen our corporate culture to ensure that our growth remains consistent with our company values."
| | | | | | | | |
| --- | --- | --- | --- | --- | --- | --- | --- |
| Financial key figures (NOK million) |   | 2017 |   | 2016 |   | Change | |
| Operating income | | 16 401 | | 15 785 | | +4% | |
| Operating profit | | 1,354 | | 1,763 | | -23% | |
| Profit before tax | | 1,236 | | 1,594 | | -23% | |
| | | | | | | |   |
View source version on businesswire.com: http://www.businesswire.com/news/home/20180206006173/en/
Contact information
Jotun
Morten Fon
President & CEO
Mobile +47 909 19 822
or
Christian Espolin Johnson
Group Communications Director
Mobile +47 976 45 494
Tietoja julkaisijasta
Business Wire
http://www.businesswire.com
For more than 50 years, Business Wire has been the global leader in press release distribution and regulatory disclosure.