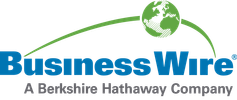 Save Lives, Fish with President Carter and Patient Safety Movement Foundation
For the fourth year in a row, former President Jimmy Carter and First Lady Rosalynn Carter are supporting the Patient Safety Movement Foundation (PSMF) and demonstrating their commitment to ZERO Preventable Deaths by 2020 (0X2020) by offering a once-in-a-lifetime opportunity to fly fish with the Carters in the Georgia Mountains.
This press release features multimedia. View the full release here: http://www.businesswire.com/news/home/20180104006438/en/
President Jimmy Carter and winners from last year's contest fly fishing in Georgia (Photo: Business Wire)
The top three hospitals or hospital systems that commit to measurably saving the highest number of lives by implementing processes that eliminate preventable deaths, such as the Actionable Patient Safety Solutions (APSS), between January 2018 - August 2018, will be given a spot on this exclusive fishing trip with the Carters.
"We are very excited to partner with the Carters for this exclusive experience. Their willingness to continue providing this opportunity to hospitals around the world year after year speaks volumes about their commitment to helping humanity," said Joe Kiani, Founder and Chairman of the Patient Safety Movement Foundation.
The exclusive fishing trip will take place in Georgia on October 19-21, 2018. To be considered, make your commitment to ZERO on the Patient Safety Movement website by August 1st, 2018. Winners will be announced in September 2018.
Winners will demonstrate the most lives saved between January 4 and August 1, 2018.
To participate in the competition:
1. Entrants must  make a new Commitment  or update an existing commitment online
All fields on the Commitment form must be completed.
2. The number of "lives saved" by the Commitment must be calculated according to the following formula:
Lives Saved = (Expected Events BASELINE – Observed Events MEASURED) x Mortality Rate*
*Note: Mortality rate must be sourced by the applicant to a peer-reviewed journal.
3. See complete competition rules .
About The Patient Safety Movement Foundation
More than 200,000 people die every year in U.S. hospitals and 3 million worldwide in ways that could have been prevented. The Patient Safety Movement Foundation was established through the support of the Masimo Foundation for Ethics, Innovation, and Competition in Healthcare to reduce that number of preventable deaths to 0 by 2020 (0X2020). Improving patient safety will require a collaborative effort from all stakeholders, including patients, healthcare providers, medical technology companies, government, employers, and private payers. The Patient Safety Movement Foundation works with all stakeholders to address the problems with actionable solutions for patient safety. The Foundation also convenes the World Patient Safety, Science and Technology Summit. The Summit brings together some of the world's best minds for thought-provoking discussions and new ideas to challenge the status quo. By presenting specific, high-impact solutions to meet patient safety challenges, called Actionable Patient Safety Solutions, encouraging medical technology companies to share the data their products are purchased for, and asking hospitals to make commitments to implement Actionable Patient Safety Solutions, the Patient Safety Movement Foundation is working toward zero preventable deaths by 2020. Visit https://patientsafetymovement.org/.
@0X2020 #patientsafety #0X2020
View source version on businesswire.com: http://www.businesswire.com/news/home/20180104006438/en/
Contact information
Patient Safety Movement Foundation
Tanya Lyon, (949) 351-2858
Tietoja julkaisijasta
Business Wire
http://www.businesswire.com
For more than 50 years, Business Wire has been the global leader in press release distribution and regulatory disclosure.