Second Esko Antola Lecture at Europe Forum Turku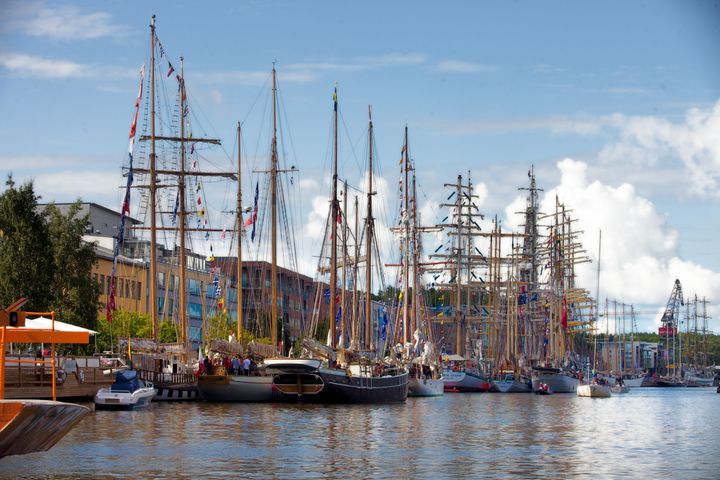 Dr Allan Rosas, former Judge at the Court of Justice of the European Union, will be the keynote speaker at an event organised by the Bank of Finland at Europe Forum Turku. Dr Rosas will deliver the 2021 Esko Antola Lecture, named after Dr Esko Antola (born 1947), who is a pioneer of research in European studies in Finland.
The opening remarks at the event on 26 August will be delivered by Governor Olli Rehn, who proposed that an annual lecture be held to honour Esko Antola.
"There is a need in Finland for analytical discourse on Europe and the development of the European Union. Doctor of Laws Allan Rosas was a judge at the Court of Justice of the European Union from 2002 to 2019, and he is, thanks to his research work and practical experience, an exceptionally distinguished and influential European. Allan has deeply considered views on the European Union, so I'm really looking forward to the discussion," says Governor Rehn.
Dr Rosas's speech is entitled: 'The European Union - A legally protected entity or an ever-changing community of states?' In his address, Dr Rosas will examine the EU institutions driving change in the community of states as well as the status of EU law now and in future.
Commentary will be given by another experienced EU expert, Member of the European Parliament Heidi Hautala.
In the panel discussion, Dr Rosas, MEP Hautala and Governor Rehn will discuss the outlook for Europe after Brexit, COVID-19 and many other crises. The discussion will be moderated by Elisa Newby, Head of Department at the Bank of Finland.
Due to the pandemic, Europe Forum Turku will be a hybrid event. The speech and discussion can be followed via the Europe Forum website, and a recording of the event will be available at a later stage.
For further information, please contact Richard Brander, Senior Communications Expert, tel.+358 9 183 2206.