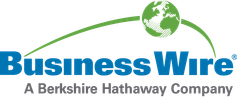 Seoul Semiconductor's SunLike Series LEDs Win Product of the Year Award from Elektronik Magazine
Seoul Semiconductor, a global innovator of LED products and technology, announced on March 23rd that its SunLike Series natural spectrum LED product won the Gold Award at the Elektronik Product of the Year 2018 Awards, hosted by Elektronik (http://www.elektroniknet.de), a leading German electronics publication.
This press release features multimedia. View the full release here: https://www.businesswire.com/news/home/20180323005646/en/
Product of the Year Award from Elektronik Magazine (SunLike) (Photo: Business Wire)
As a publication specializing in electrical and electronic components, "Elektronik" is a prestigious magazine with an illustrious history and the largest number of subscribers in Germany. Over the past 20 years, they have conducted annual surveys among their subscribers to find the "most creative and innovative products." Based on these survey results, Elektronik selects the top product that with the most impact in its corresponding field, and confers the awards accordingly.
This year, SunLike Series natural spectrum LEDs were selected as the best product in the "Optoelectronics" field, in competition with Ceramos C product by Osram Opto and XHP70.2 by Cree. This is second time that Seoul Semiconductor has won the Product of the Year Award from Elektronik, since the company's Acrich technology won the award in 2007.
SunLike Series natural spectrum LEDs were developed by Seoul Semiconductor and Toshiba Materials to produce light with that closely matches the spectrum of natural sunlight.
"We are delighted to be chosen for the Product of the Year Award from the prestigious Elektronik magazine," said Andreas Weisl, CEO of Seoul Semiconductor Europe GmbH, "SunLike Series natural spectrum LEDs transcend the established paradigm in the LED industry, which has been competing on photo-efficiency and cost-efficiency in the past. Instead, SunLike LEDs seek to create a healthy environment in terms of lighting from a client and consumer perspective by focusing on safe and comfortable light. In doing so, it is bringing the era of human-centric lighting closer to our doorstep."
SunLike Series LEDs show the color of objects as they would appear in natural sunlight. Generally, oversaturation of blue light in a certain wavelength may cause light reflection; however, the light produced by SunLike LEDs closely matched that of natural sunlight, so it enables users to view text and objects more clearly while also helping to maintain healthy human biorhythms.
Due to their close match to the spectrum of natural sunlight, SunLike LED technology produces light with superior color quality compared with conventional. Traditionally, artificial lighting has applied a color rendering index (CRI) that evaluates color quality based on fluorescent lamps. However, as LED technology has advanced, it has exceeded the color quality of fluorescent lamps, and as a result, new standards of color quality (CQS) are being developed. In particular, if existing CRI (color rendering) is understood in terms of mechanical colors used for experiments and measurements, CQS is characterized by the expression of more natural colors as they are perceived by the human eye.
In case of conventional LEDs, their color rendering is high, but their CQS is low. Light produced by SunLike LEDs can achieve the best color quality in both color standards, with a rating that exceeds 95% for both CRI and CQS.
Also, SunLike Series LEDs represent the next generation of natural light sources, having achieved a higher level of eye safety certification than any other LEDs – recently recognized by the International Commission on Illumination as a light source with no photobiological risks.
About TRI-R technology
SunLike Series natural spectrum LEDs were co-developed by Seoul Semiconductor and Toshiba
Materials. The combination of Seoul Semiconductor's optical semiconductor technology and Toshiba Materials' TRI-R technology produces light that closely matches the spectrum of natural sunlight.
TRI-R is a registered trademark of Toshiba Material Co., Ltd.
About Seoul Semiconductor:
Seoul Semiconductor develops and commercializes light emitting diodes (LEDs) for automotive, general illumination, specialty lighting, and backlighting markets. As the fourth-largest LED manufacturer globally, Seoul Semiconductor holds more than 12,000 patents, offers a wide range of technologies, and mass produces innovative LED products such as SunLike – delivering the world's best light quality in a next-generation LED enabling human-centric lighting optimized for circadian rhythms; WICOP – a simpler structured package-free LED which provides market leading color uniformity, cost savings at the fixture level with high lumen density and allows design flexibility; NanoDriver Series – the world's smallest 24W DC LED Drivers; Acrich, the world's first high-voltage AC-driven LED technology developed in 2005, includes all AC LED-related technologies from chip to module and circuit fabrication, as well as multi-junction technology (MJT); and nPola, a new LED product based on GaN-substrate technology that achieves more than ten times the output of conventional LEDs. UCD constitutes a high color gamut display which delivers more than 90% NTSC.
For more information about Seoul Semiconductor, please visit http://www.seoulsemicon.com
# Trademarks
WICOP and Acrich are trademarks of Seoul Semiconductor Co., Ltd.
View source version on businesswire.com: https://www.businesswire.com/news/home/20180323005646/en/
Contact information
Europe
Seoul Semiconductor Europe GmbH
Ariane Heim
Tel: +49 (0)89 450 3690-0
Email: press.eu@seoulsemicon.com
or
North America
Seoul Semiconductor Inc.
Andrew Smith
Tel: +1 (901) 831-6614
Email: andrew.smith@seoulsemicon.com
or
Asia
Seoul Semiconductor Co., Ltd
Jake Jung
Tel: +82 070.4391.8270
Email: pr@seoulsemicon.com
Tietoja julkaisijasta
Business Wire
http://www.businesswire.com
For more than 50 years, Business Wire has been the global leader in press release distribution and regulatory disclosure.