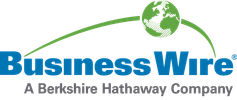 Seoul Semiconductor's SunLike Series Natural Spectrum LEDs Recognized as Innovative Technology Worldwide
Seoul Semiconductor Co., Ltd. (KOSDAQ 046890), a leading global innovator of LED products and technology, announced that SunLike series natural spectrum LEDs have been recognized as innovative technology for human-centric lighting at global lighting awards held in Europe, China and US.
This press release features multimedia. View the full release here: https://www.businesswire.com/news/home/20181126005375/en/
Seoul Semiconductor's SunLike Series Natural Spectrum LEDs (Photo: Business Wire)
In Europe, SunLike Series natural spectrum LEDs won "Enabling Technology of the Year" at Lux Award 2018 held in London on November 15. Since 2010, the Lux Awards has been recognized as one of the most prestigious honors for lighting component manufacturers and customers who have significantly improved the global lighting environment, reduced energy consumption or achieved major technological advances of importance to users worldwide. SunLike Series LEDs have been selected as winner in enabling technology category among 12 shortlist including Cree, Osram. "This selection as enabling technology confirms that light sources with SunLike LEDs are revolutionary to bring differentiated value to lighting industry," said Carlo Romiti, sales vice president of Seoul Semiconductor for Europe.
In China, Seoul Semiconductor has won "the Most Creative LED Technology Award" for its advanced SunLike series natural spectrum LEDs at OFweek China LED Lighting Awards 2018 on November 12. The OFweek Award represents LED lighting industry highest honor in China. Award winners were determined by the average scores of online voting and LED experts who participated on juries.
In US, Seoul Semiconductor has been selected by the influential industry group BuildingGreen as a "Top 10 Product" for its revolutionary SunLike Series natural spectrum LEDs. For the past 17 years, Building Green has selected ten green building products that significantly improve upon standard "business-as-usual" practices. The selected products reduce energy consumption, improve product life cycles, and result in a net-positive impact on society and the environment. This recognition by BuildingGreen as a Top Ten Green Building product is another example of how important natural spectrum LEDs are to the building industry for human-centric lighting.
SunLike Series natural spectrum LEDs were co-developed through the combination of Seoul Semiconductor's optical semiconductor technology and Toshiba Materials' TRI-R technology. TRI-R technology, supported by Toshiba Materials, defines its original concept as "the light closest to the sun for human wellbeing." TRI-R technology enables the spectrum of natural sunlight to be reproduced by a white LED light source technology. TRI-R is a registered trademark of Toshiba Material Co., Ltd.
SunLike Series LEDs have also achieved the highest level of eye safety certification from the International Commission on Illumination as an RG-1 level light source with no photo-biological risks.
To learn more about the SunLike Series natural spectrum LEDs, please visit: http://www.seoulsemicon.com/en/technology/Sunlike/
About Seoul Semiconductor
Seoul Semiconductor develops and commercializes light emitting diodes (LEDs) for automotive, general illumination, specialty lighting, and backlighting markets. As the fourth-largest LED manufacturer globally, Seoul Semiconductor holds more than 12,000 patents, offers a wide range of technologies, and mass produces innovative LED products such as SunLike – delivering the world's best light quality in a next-generation LED enabling human-centric lighting optimized for circadian rhythms; WICOP – a simpler structured package-free LED which provides market leading color uniformity and cost savings at the fixture level, providing high lumen density and design flexibility; NanoDriver Series – the world's smallest 24W DC LED drivers; Acrich, the world's first high-voltage AC-driven LED technology developed in 2005, including all AC LED-related technologies from chip to module and circuit fabrication, as well as multi-junction technology (MJT); and nPola, a new LED product based on GaN-substrate technology that achieves more than ten times the output of conventional LEDs. UCD constitutes a high color gamut display which delivers more than 90% NTSC. To learn more, visit www.seoulsemicon.com.
View source version on businesswire.com: https://www.businesswire.com/news/home/20181126005375/en/
Contact information
Seoul Semiconductor Inc.
Asia and Europe
Jeonghee Kim
Tel: +82-70-4391-8311
Email: jeonghee.kim@seoulsemicon.com
Tietoja julkaisijasta
Business Wire
http://www.businesswire.com
For more than 50 years, Business Wire has been the global leader in press release distribution and regulatory disclosure.