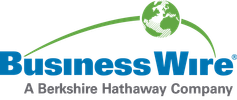 ServiceMax from GE Digital Announces EMEA MaxChoice Award Winners at Maximize Berlin
ServiceMax from GE Digital, the leading provider of field service management solutions, today announced the winners of the Maximize Berlin MaxChoice Awards for 2017. The annual awards celebrate customers using ServiceMax solutions in innovative ways to provide exceptional field service delivery and yield strong business results.
"With ServiceMax our customers are continuously adopting new and groundbreaking ways to deliver seamless service in the field," said Dave Yarnold, CEO, ServiceMax from GE Digital. "Our MaxChoice Award winners exhibit the creativity and ingenuity that will continue to drive the field service industry forward in 2018 and beyond. We value this opportunity to publicly recognize their accomplishments in everything from operational improvements to new revenue generation, customer service experience and innovative uses of technology."
2017 MaxChoice Award Winners:
ServiceMax Rookie of the Year: Grifols, for outstanding accomplishment in their organization in their first year of implementation
ServiceMax "We Keep the World Running" Award: Bio-Rad Laboratories, for using ServiceMax technology to serve their customers in the field of healthcare manufacturing
ServiceMax Customer Impact Award: Ali Group, for achieving critical customer impact since implementing ServiceMax
ServiceMax Business Impact Award: Domino, for adopting a field service management strategy to yield measurable business results
ServiceMax Innovation Award: Coca-Cola European Partners, for exciting innovation with ServiceMax technology
ServiceMax Raving Fan of the Year Award: Elekta, for being an advocate of ServiceMax and leading the charge in new models of service delivery
ServiceMax Excellence in Field Service Award: Schneider Electric, for exhibiting notable excellence in field service innovation
"We are proud and honored to be recognized with a ServiceMax MaxChoice Award," said Raúl Chamorro, CRM Analyst at Grifols. "ServiceMax has enabled Grifols to dramatically enhance our field service operations and harmonize our processes worldwide with more accurate case tracking, detailed reporting, and improved management of installed base products and spare parts inventory. This is recognition of our teamwork over the last year — achieving a global vision across business areas."
About ServiceMax from GE Digital
ServiceMax from GE Digital, leads the massive global industry of field service management software — an estimated $25 billion market worldwide. The company continues to reimagine and create solutions for the 20 million people globally who install, maintain, and repair machines across dozens of industries as the leading provider of complete end-to-end mobile and cloud-based technology for the sector. ServiceMax goes to every length — from joining technicians on service calls to publishing the industry's leading online publication — to help customers discover untapped innovation, unleash new revenue streams, drive efficiency, and most importantly delight their end customer. To learn more, please visit www.servicemax.com.
View source version on businesswire.com: http://www.businesswire.com/news/home/20171114006492/en/
Contact information
Devonshire Marketing
Vanessa Land, +44 7768 693779
vanessa@devonshiremarketing.com
Tietoja julkaisijasta
Business Wire
http://www.businesswire.com
For more than 50 years, Business Wire has been the global leader in press release distribution and regulatory disclosure.