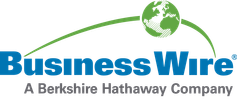 Sestek's Virtual Assistant Technology Contributes to Asista, Turkey's First Smart Home Assistant
Sestek's technology significantly contributed to Asista, the first virtual home assistant to enter the Turkish market. Introduced and designed by Arçelik —the leading electronic appliance company in Turkey, third-ranked in Europe and globally known for its Grundig and Beko brands— Asista fully integrates Sestek's Virtual Assistant innovations. The device is sleek, hands-free and perpetually available to ease users' day-to-day lives.
Integrating Advanced Natural Language Processing Technology
Thanks to Sestek's Natural Language Processing technology, Asista understands speech patterns and responds swiftly to voice commands. This differentiates the device from simpler rule-based options on the market, equipping it to perform diverse and nuanced tasks.
Asista responds to requests to play music, read the newspaper or describe the weather forecast. When the device needs clarification, it asks additional questions, engaging users in intelligent conversation. When synched to other home appliance or electronics, Asista turns them off or on upon request. Simply say, "Asista, turn off the air conditioning," or "open the curtains," and it complies.
Arriving on the International Stage
The introduction of Asista propels Turkey's virtual assistant market onto the international stage. "Our collaboration with Arçelik proves our strength in the intelligent virtual assistant market," says Professor Levent Arslan, Sestek's CEO. "We intend to continue embedding our technologies in cutting-edge smart applications going forward." This collaboration represents a beginning, not a culmination, as Sestek identifies and develops generative future projects.
About Sestek
Sestek began providing Speech Enabled Smart Technologies in 2000. Since then, the company has patented numerous innovative technologies, collaborated on important projects within academia and grown its clientele across a range of business areas. The performance and stability of Sestek's technologies and the company's willingness to tailor solutions to clients' needs give the fast-growing company a unique advantage over its competitors. Sestek's state-of-the-art products include Speech Analytics, Voice Biometrics, Text-to-Speech, Natural Dialog, Virtual Assistant and Chatbot. To learn more, please visit www.sestek.com
View source version on businesswire.com: https://www.businesswire.com/news/home/20180409005678/en/
Contact information
Sestek
Hilal Bakanay
hilal.bakanay@sestek.com
Tietoja julkaisijasta
Business Wire
http://www.businesswire.com
For more than 50 years, Business Wire has been the global leader in press release distribution and regulatory disclosure.