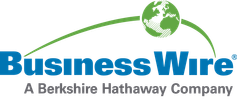 Sigma Systems' Catherine Michel Shortlisted for CTO of the Year
Catherine Michel, Chief Technology Officer of Sigma Systems – the global leader in catalog-driven software, has been shortlisted for CTO of the Year in the TM Forum Excellence Awards.
The Excellence Awards highlight companies and individuals that demonstrate commitment to the evolution of the industry through digital transformation and the adoption of best practices and standards that TM Forum delivers through its Collaboration Community.
The CTO of the Year award recognizes the individual who has led a significant network transformation of their business which is delivering tangible results, as well as constantly demonstrating superior leadership skills and innovation in their approach and promoting technological change company-wide.
In addition to this prestigious nomination, in March 2018, Catherine was asked to join the UK Government's 5G Advisory Board to provide a global perspective on 5G as part of its wider digital transformation. In 2017, Catherine was named to the GTB Power 100 and the only CTO recognized on the list. To view the full shortlist click here: https://www.tmforum.org/about-tm-forum/awards-and-recognition/excellence-awards/finalists/#tab3.
About Sigma Systems (sigma-systems.com or Twitter @SigmaSystems)
Sigma Systems is the global leader in catalog-driven software solutions for communications, media, and high-tech companies. It serves over 80 customers in 40 countries with its award-winning products.
The company's portfolio spans enterprise-wide Catalog, Configure Price Quote (CPQ), Order Management, Provisioning and Insights products. Sigma utilizes an agile approach to implementing its B/OSS products for its customers. Sigma has offices in North and South America, Europe and Asia Pacific, with technology and integration partners in over 100 countries.
View source version on businesswire.com: https://www.businesswire.com/news/home/20180411005395/en/
Contact information
Milner Strategic Marketing Ltd.
Nick Milner, +44 1473 633124
Managing Director
or
Sigma Systems
Glenn Gibson, +1 416-827-6851
Vice President, Marketing
Tietoja julkaisijasta
Business Wire
http://www.businesswire.com
For more than 50 years, Business Wire has been the global leader in press release distribution and regulatory disclosure.