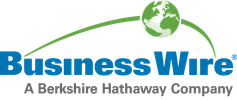 Sixth Edition of CES Unveiled Paris Co-locates with Mondial Paris Motor Show and Launches New Conference Programming
The Consumer Technology Association (CTA) today announced that CES Unveiled Paris will return to France on October 3, 2018 at a new location, the Paris Convention Center – Portes de Versailles, co-locating with the Mondial Paris Motor Show. The event will have expanded conference programming and also host the CES Unveiled Paris Executive Forum.
"We embody the innovative spirit of tech through all of our events," said Gary Shapiro, president and CEO, CTA. "We have held our CES Unveiled event in France for five consecutive years and the country continues to impress with its entrepreneurial spirit and enthusiasm for technology. Partnering with the Mondial Paris Motor Show is a natural step for us this year as we look to expand our reach to a more global and diversified audience."
CES Unveiled Paris is growing from a half-day event, and will now have a full day of programming through its partnership with Connecting Leaders Club, led by Valérie Hoffenberg. An executive forum for industry and government executives will be developed for thought leaders to gather and exchange fresh ideas on the future of consumer technology. CES Unveiled Paris will highlight 80 exhibits showing everything from Health and Fitness to Mobility and Automotive to Robotics and AI. The new full-day format will attract 1,000 technology executives, government leaders and media from across the region.
French companies exhibited at CES® 2018 with a record of 338 total, 85 percent of which were startups in CES' flagship destination for startups, Eureka Park™, making France the second largest country represented by tech startups, after the US. More, the automotive footprint at CES continues to grow, and is now larger than most of the stand-alone automotive events around the world, in 2018 hosting 11 auto manufacturers: BMW, FCA, Ford, General Motors, Honda, Hyundai, Kia, Mercedes, Nissan, Toyota and Volkswagen.
As an additional tie in, Gary Shapiro will be a keynote speaker at the pre-opening conference of the Mondial Paris Motor Show on October 1.
The CES Unveiled series showcases regional breakthroughs leading to CES 2019, January 8-11, 2019 in Las Vegas, Nevada. For information on all CES Unveiled events in 2018, please visit CES.tech.
* * *
Produced by the Consumer Technology Association, Inside CES 2018 – Trends and Takeaways provides a complete overview of the entirety of CES, including exclusive CTA research and trend analysis not available anywhere else. Ensure you understand the most important trends impacting the tech industry in the year ahead. Learn more and order your copy today .
About CES:
CES® is the world's gathering place for all who thrive on the business of consumer technologies. It has served as the proving ground for innovators and breakthrough technologies for 50 years-the global stage where next-generation innovations are introduced to the marketplace. As the largest hands-on event of its kind, CES features all aspects of the industry. Owned and produced by the Consumer Technology Association (CTA)TM, it attracts the world's business leaders and pioneering thinkers. Check out CES video highlights. Follow CES online at CES.tech and on social.
About Consumer Technology Association:
Consumer Technology Association (CTA)™ is the trade association representing the $351 billion U.S. consumer technology industry, which supports more than 15 million U.S. jobs. More than 2,200 companies – 80 percent are small businesses and startups; others are among the world's best known brands – enjoy the benefits of CTA membership including policy advocacy, market research, technical education, industry promotion, standards development and the fostering of business and strategic relationships. CTA also owns and produces CES® – the world's gathering place for all who thrive on the business of consumer technologies. Profits from CES are reinvested into CTA's industry services.
UPCOMING EVENTS
CES on the Hill
April 16, Washington, DC
Digital Patriots Dinner
April 17, Washington, DC
CES Asia 2018 – Register
June 13-15, Shanghai, China
CEO Summit
June 24-27, Barcelona, Spain
CES 2019
January 8-11, 2019
View source version on businesswire.com: https://www.businesswire.com/news/home/20180410005581/en/
Contact information
Consumer Technology Association
Teresa Hsu, 703-907-5259
thsu@CTA.tech
www.CESAsia.com
or
Bernice Morquette, 703-907-7651
bmorquette@CTA.tech
www.CES.tech
Tietoja julkaisijasta
Business Wire
http://www.businesswire.com
For more than 50 years, Business Wire has been the global leader in press release distribution and regulatory disclosure.