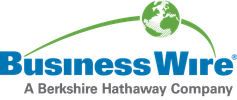 SmartStream and RegTek.Solutions Join to Offer Independent, Turnkey Reconciliation Solutions for Global Regulatory Reporting
SmartStream Technologies, the financial Transaction Lifecycle Management (TLM®) solutions provider, today announced a partnership with RegTek.Solutions, a leader in regulatory compliance technology, to deliver Reconcile.Trade, a managed service that provides independent, turnkey reconciliations that directly address regulators' demands for the proactive oversight of trade and transaction reporting.
The joint service combines RegTek.Solutions' specialized trade and transaction reporting software and market expertise with SmartStream's leading reconciliations platform, to offer comprehensive, 'regulation-aware' reconciliations that are pre-integrated with leading trade repositories (TRs), approved reporting mechanisms (ARMs) and national competent authorities (NCAs). Regulators now require reporting firms to have 'arrangements' and 'mechanisms' for the reconciliation of internal data with the data reported to regulators via TRs or ARMs. Reconcile.Trade delivers on this requirement with 'completeness assurance', the identification of over- or under-reporting, including duplicates, as well as 'accuracy assurance', the matching of all individual reporting data attributes required by the various global regulations.
Reconcile.Trade not only identifies possible compliance breaches and control breaks, it delivers the powerful workflow tools of TLM® Reconciliations Premium, the latest version of SmartStreams market leading platform, required to drive root cause analysis and to orchestrate the efficient resolution of issues, while providing the required security, audit trail and data retention solutions.
This offering is designed to coincide with the MiFID II / MiFIR regulations which will be taking effect in January 2018. An integral part of the regulations are the European Securities and Markets Authority (ESMA) demands for robust control and oversight, including visibility into all reconciliations at a detailed attribute level.
For many reporting firms, MiFIR requires a 3-way reconciliation between the front-office systems, ARM and NCA. Direct reporting firms will require reconciliations between front-office systems and their relevant NCA. Reconcile.Trade delivers these reconciliation options on the proven, scalable TLM® Reconciliations Premium platform while the RegTek.Solutions service-level agreement ensures trusted, ongoing maintenance of these reconciliations. Any changes to reporting fields, formats, layouts or communication with ARMs and NCAs are fully maintained within Reconcile.Trade, significantly reducing the change management overhead for reporting firms.
The service can be delivered as securely hosted, software as a service (SaaS), or installed in a clients private infrastructure (Local).
Haytham Kaddoura, CEO, SmartStream commented, "We are very excited to be working with Regtek.Solutions on delivering a full end to end offering for the client base to enable a true control framework for the ever increasing regulatory requirements our clients are now facing. By bringing together the expertise of both companies it significantly lowers the cost challenges to meeting these requirements both locally and globally."
Brian Lynch, CEO, RegTek.Solutions said, "The regulatory intelligence and understanding that goes into reconciliations gives firms the confidence and quality of control that they need. RegTek.Solutions is expert in the data, formats, messages and reports required for trade and transaction reporting, in order to provide a world-class reconciliation platform we needed an expert reconciliations partner." Lynch continued, "Smartstream is that partner, they have a tremendous market footprint, they have been offering rich, scalable reconciliations for decades but, most importantly, they have delivered a level of commitment to this partnership that shows that we can trust them. Our clients put a lot of trust in us and they can trust this alliance to deliver and maintain their global reporting reconciliation needs."
Kurt Eldridge, Head of Global Sales, SmartStream, said, "Providing a robust, systemic reporting platform to achieve accurate reporting is one of the most crucial areas for all participants in the industry to address over the coming year. The implication of failure within these areas can lead to significant fines, negatively impact trading and heavily impacting client reputation." Eldridge continued, "Partnering with RegTek enables us to deliver a unique managed service that enhances customer value with a single entry point for all of their control requirements. By combining the scale and size of the world's leading reconciliations platform with the deep regulatory experience of Regtek.Solutions we have created a compelling offering both for today and for tomorrow no matter what regulatory changes come our way."
Ends
View source version on businesswire.com: http://www.businesswire.com/news/home/20171004005665/en/
Contact information
For further information
New York:
SmartStream Technologies, Inc.
Mark Roth, 212-763-6509
Chief Marketing Officer
mark.roth@smartstream-stp.com
Tietoja julkaisijasta
Business Wire
http://www.businesswire.com
For more than 50 years, Business Wire has been the global leader in press release distribution and regulatory disclosure.