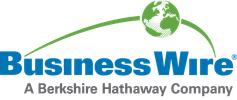 SmartStream Steps Ahead with New Industry Digital Payments Solution
SmartStream Technologies, the financial Transaction Lifecycle Management (TLM®) solutions provider, today announced the launch of TLM Aurora, the next generation of Corona, the industry's leading reconciliation platform – the first new module is designed to support the new industry standards in the digital payments world, by providing connectors to SWIFT GPI, RTGS, as well as Blockchain based networks, allowing for real-time operational control, proactive exception management and low TCO.
TLM Aurora provides the new generation of integrated operational control for the digital marketplace. As transactions increase in variability, velocity and volume, the need for scalable, real-time, integrated reconciliations is greater than ever. TLM Aurora supports organisations in performing operations such as SWIFT and SEPA transfers, mobile, cash and card payments, digital currencies, settlements and reconciliations. The solution is agile enough to support the smallest of organisations and can be scaled with the growth of the business.
An intuitive analytics layer, TLM View, allows real-time MIS and in-depth reporting to the transaction level. Organisations can search and retrieve payment transactions regardless of its origin, geography or source systems via the Integrated Advanced Payments layer. In addition, Integrated Trade Process Management enables asset managers to manage their multi-class trade operations both internally and externally.
Open Banking and Instant Payments are game changers in the industry with increasingly complex transactions with a variety of unprecedented requirements for reconciliations, exception handling, and cash and liquidity management reporting. Regulators and central banks will mandate banks and new non-bank players (e.g. as licensed under PSD2) to comply with international and domestic regulations.
Haytham Kaddoura, CEO, states: "TLM Aurora is far more than just an upgrade. It is the result of years of R&D at SmartStream with valuable insight and intelligence from our clients and partners. As digital transformation accelerates, it will become even more important that banks have control processes in place that link to existing infrastructures via a single solution. TLM Aurora has been discussed with several banks and the need to focus on data is key to intuitively leverage data discovery, data modelling and data simulation. Additionally, the importance of liquidity management, reporting to the regulators and future cash flows are critical to any bank on a daily basis".
Ends
About SmartStream Technologies
SmartStream Technologies is a recognised leader in financial transaction management software that enables firms to overcome critical transaction processing issues through increased automation.
SmartStream's industry-leading automated match rates create more proactive, exceptions-based processes that lower the cost per transaction while enabling firms to reduce operational risk, strengthen compliance and controls, and improve customer service.
As a result, more than 1,500 clients, including 75 of the world's top 100 banks, 8 of the top 10 asset managers, and 8 of the top 10 custodians rely on SmartStream Transaction Lifecycle Management (TLM®) solutions to deliver greater efficiency to their trading operations.
For more information about SmartStream visit: www.smartstream-stp.com
View source version on businesswire.com: https://www.businesswire.com/news/home/20181022005333/en/
Contact information
SmartStream Technologies
New York (Money 20/20)
Mark Roth
Chief Marketing Officer, SmartStream Technologies, Inc.
Tel: (212) 763-6509
Email: mark.roth@smartstream-stp.com
or
Sydney (SIBOS 2018)
Nathan Gee, Senior Marketing Manager, SmartStream Technologies
Tel: +44 (0) 20 7898 0630
Email: nathan.gee@smartstream-stp.com
or
London
Shamira Alidina, Media Relations Director, Dina Communications
Tel +44 (0) 7801 590718
Email: shamira@dinacomms.com
Tietoja julkaisijasta
Business Wire
http://www.businesswire.com
For more than 50 years, Business Wire has been the global leader in press release distribution and regulatory disclosure.