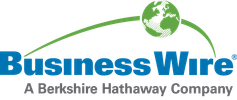 Soft Gear Announces Cloud Server Solution for Online Games "Strix Cloud"
Soft Gear announces the server solution "Strix Cloud" for online game development, with a trial service limited to 111 accounts starting from November 1st, 2018.
This press release features multimedia. View the full release here: https://www.businesswire.com/news/home/20181101005417/en/
Register the game application on the Strix Cloud website and set up the main game server and room servers. The attached image is the statistics page. Using the statistics page, you can check current status of the servers, such as changes in the number of concurrent connections, received/sent data, CPU utilization and similar metrics on the graph. In addition, it is being used to monitor the server and data transfer costs. (Graphic: Business Wire)
Background
Starting next year, 5G (5th generation) network operation will commence, further increasing achievable speeds and connection counts. For games and many applications, stable and high speed server technology is required. In order to provide network and server technologies more easily our company has been promoting cloud computing for server solutions. We have developed "Strix Cloud" - a highly scalable solution for online game development.
About Strix Cloud
Strix Cloud is a cloud version of "STRIX ENGINE" - a server solution developed for real-time action MMO games. With Strix Cloud it is possible to create a real-time server with just one click. Server development is very easy, as only simple modifications are required. Some of its strengths include the ability to process large numbers of messages at high speed and simultaneously connect a lot of users, which makes it viable for online games with near real-time nature.
The released Strix Cloud ver 1.0.0 contains Unity tools for easier client-side development. By using them the online game creation becomes very easy.
[Features of Strix Cloud]
• Set up game servers using web interface
Server programming is unnecessary, because the setup of the game server is completed with simple operations on the web interface. Even when increasing the number of servers, you can easily scale out using the same interface.
• Ability to handle a large number of simultaneous connections and high-speed processing of messages
As a high-performance server solution, Strix Cloud servers can handle a large number of concurrent connections and process messages at high-speed, which makes it a good candidate for any kind of game genres - from social games to real-time action ones.
• Many built-in helper functions for online game development
Strix SDKs contain many functions necessary for on-line game development, such as matching, replication (object synchronization), webhooks etc. In addition, Unity SDK plugin contains property synchronization and RPC, which makes handling the game-specific communication processing even easier.
• Specification information
Version: Strix Cloud ver. 1.0.0
Region: Tokyo, Singapore, USA, Europe, Australia
Supported Platforms: Windows, Linux, Mac, iOS, Android, Nintendo Switch
Supported game engine: Unity
Supported protocols: TCP, HTTP
Major functions: matching function, message relay (room function), replication (object synchronization), webhooks (communication with external servers), Unity SDK (provided plugin), application management, user management, instance management etc.
[Limited to 111 accounts! Start trial]
With the release of Strix Cloud ver. 1.0.0, we will commence a trial service limited to 111 accounts from November 1st, 2018. You can try Strix Cloud for free during the trial period. Please apply from our corporate site.
Strix Cloud application page URL: http://www.soft-gear.co.jp/strix_cloud.php
Future plans
Strix Cloud will continue to be extended with various functions that enhance the possibilities of online gaming. For official service start, we plan to add many features, including support for UnrealEngine and other game engines, network culling function required for MMO development, global chat function and other.
We will continue to contribute to the development of online content by constantly pursuing the best standards in the evolving network/server technology, increasing the performance of our solutions and maintaining the trust of our customers.
View source version on businesswire.com: https://www.businesswire.com/news/home/20181101005417/en/
Contact information
Media inquiries:
Soft Gear Co., Ltd.
Chisato Hayashi
sg-info@soft-gear.co.jp
PR division
http://www.soft-gear.co.jp/en/
Tietoja julkaisijasta
Business Wire
http://www.businesswire.com
For more than 50 years, Business Wire has been the global leader in press release distribution and regulatory disclosure.