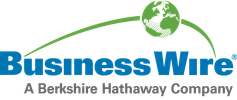 Statement from OPALO Regarding the Mining Property Rights Court Cases initiated by Barrick Gold for the Alturas Project in Chile.
The following is a statement from Opalo:
"Barrick Gold's most recent lawsuit, this time against Opalo's engineer, brought to light the fact that Barrick does not own the mining property rights for the Alturas project and its exploration concessions illegally trespass the Chilean - Argentinian border along hundreds of kilometers. As laid out in the Chilean Constitution, its courts can only grant rights to property inside the Chilean borders, therefore, property rights with limits outside its borders can be voided.
For the fifth time in the last 12 months, and following unsuccessful previous attempts, Barrick Gold (ABX) through its Chilean subsidiary Compañía Minerales Salitrales, went to court against OPALO, a mining exploitation concession whose location coincide with Barrick's Alturas project. This time Barrick sues OPALO's head engineer to discredit OPALOS's mining rights and directly attack the professionalism of the engineer in complying with the mining law. The false allegations are being vigorously and successfully defended in court by Opalo with robust technical and lawful arguments.
Chilean lawyer Francisco Piffaut is leading the legal defense team for Opalo. During the latest court hearing on August 30st, OPALO's legal team demonstrated, with records originated in the National Service of Geology and Mines of Chile, that neither Barrick Gold nor any of its subsidiaries have exploitation rights in the zone.
In addition, during that same hearing the Vicuña Guarantee Court supported OPALO's lawyers petition to the Border and Boundary Directorate of Chile (DIFROL) to report on the validity of all the mining properties Barrick Gold. If OPALO's argument holds to be true, Barrick's concession in the zone could be declared null and a serious violation of the Argentine sovereignty.
OPALO current owner is a Russian strategic investment group led by Mr. Rauf Kasumov, internationally recognized for leading other government projects such as the Russian Federation's investment in the nuclear power plant in Turkey and Russia's oil supply for Cuba."
For more information on the Barrick Gold lawsuit against Opalo:
Vicuña Guarantee Court. File 547-2017
Court of Appeals of La Serena. File 430-2017
View source version on businesswire.com: http://www.businesswire.com/news/home/20170905006436/en/
Contact information
OPALO
RAUF KASUMOV ORGANIZATION
Mr. Wichy Castro
Switzerland +41 22 548 32 88
USA +1 321 710 34 64
Chile +56 2 2979 13 44
Email: opalo.contact@bk.ru
Tietoja julkaisijasta
Business Wire
http://www.businesswire.com
For more than 50 years, Business Wire has been the global leader in press release distribution and regulatory disclosure.