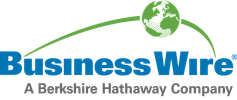 Sumitomo SHI FW -yhtiölle myönnettiin sopimus biomassan CFB-kattilayksiköstä
Sumitomo SHI FW (SFW) ilmoitti tänään, että se on tehnyt GS Engineering and Construction -yhtiön kanssa sopimuksen Dangjinin biomassavoimalaitoksen nro 2 kattilayksikön suunnittelusta ja toimittamista. Uusi kattilayksikkö sijaitsee SFW:n vuonna 2014 toimittaman Dangjinin biomassavoimalaitoksen nro 1 vieressä. Uuden laitoksen kaupallisen toiminnan on tarkoitus alkaa vuonna 2017.
SFW suunnittelee ja toimittaa 100 MWe:n CFB-höyrykattilan ja lisälaitteet kattilayksikköä varten, mukaan luettuina kylmän pään SCR ja suodatusjärjestelmä savukaasujen puhdistusta varten. Höyrykattila suunnitellaan polttamaan puupellettejä, haketta ja öljypalmun hedelmän siemenkuoria, ja se täyttää sovellettavat ympäristölainsäädännössä asetetut vaatimukset.
Tomas Harju-Jeanty, toimitusjohtaja, Sumitomo SHI FW, sanoi:
"Olemme erittäin tyytyväisiä, että pitkä suhteemme GS E&C:n kanssa jatkuu ja että meille tarjoutuu taas uusi mahdollisuus esitellä SFW:n CFB-tekniikka ratkaisuna Korean energiatarpeiden täyttämiseksi ympäristölainsäädäntöä noudattamalla."
Huomautukset toimittajille:
Sumitomo SHI FW ( www.shi-fw.com ) on maailman markkinajohtaja poltto- ja höyryntuotantotekniikan alalla. Yhtiö on myynyt yli 490 höyryntuotantoyksikköä ympäri maailmaa ja tarjonnut arvokkaita tekniikkaratkaisuja yleishyödyllisille laitoksille, riippumattomille sähköntuottajille ja teollisuusasiakkaille. Johtava asemamme CFB-poltossa johtuu lupauksestamme toimittaa ensiluokkaista suunnittelua, joka tarjoaa korkeaa tehokkuutta, polttoaineiden joustavaa käyttöä ja alhaisia päästöjä. Voimaratkaisumme ulottuvat leijukerrostekniikoista kattamaan laajan valikoiman ympäristötuotteita, jätelämpökattiloita ja valikoiman jälkimarkkinoilla tarjottavia palveluja.
VISIOMME: KESTÄVIEN ENERGIARATKAISUJEN VOIMA
Olemme innovatiivisten kiertoleijutekniikoiden (CFB) johtava maailmanlaajuinen toimittaja, ja tarjoamme kestävää hyötyä asiakkaillemme jatkuvalla pyrkimyksellämme ympäristön huomioon ottaviin ja luotettaviin voimaratkaisuihin samalla, kun kasvamme.
Tämän ilmoituksen alkuperäiskielinen versio on tekstin ainoa virallinen versio. Käännös on tarjolla vain lukijan mukavuuden vuoksi, ja sitä tulee verrata alkuperäiskieliseen versioon, joka on ainoa oikeudellisesti todistusvoimainen teksti.
Katso lähdeversio osoitteessa businesswire.com: https://www.businesswire.com/news/home/20180712005379/fi/
Contact information
Sumitomo SHI FW
Jan Rogers, +1-908-713-3288

Tietoja julkaisijasta
Business Wire
http://www.businesswire.com
For more than 50 years, Business Wire has been the global leader in press release distribution and regulatory disclosure.