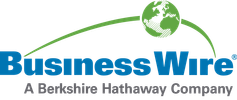 Sumitomo SHI FW -yhtiölle myönnettiin sopimus CFB-kattilayksiköstä Etelä-Koreassa
Sumitomo SHI FW (SFW) ilmoitti tänään, että se on tehnyt Hyundai Engineering & Construction Co. (HDEC) -yhtiön kanssa sopimuksen Daesanin biomassavoimalaitoksen kattilayksikön suunnittelusta ja toimittamisesta. Uuden CFB-biomassavoimalaitoksen kaupallisen toiminnan on tarkoitus alkaa vuoden 2020 lopussa.
SFW suunnittelee ja toimittaa 109 MWe:n CFB-höyrykattilan ja lisälaitteet kattilayksikköä varten. CFB-kattila suunnitellaan polttamaan puupellettejä ja se täyttää sovellettavat ympäristölainsäädännössä asetetut vaatimukset. SFW on toimittanut yli 30 CFB-höyrykattilaa Etelä-Koreassa. Tämä on SFW:n kolmas biomassaa ensisijaisena polttoaineena käyttävä CFB-kattilayksikkö Etelä-Koreassa.
Tomas Harju-Jeanty, toimitusjohtaja, SFW, sanoi:
"Olemme ylpeitä siitä, että olemme näin olennainen osa Etelä-Korean energiaratkaisuja. Autamme yhdessä HDEC:n ja CFB-tekniikkamme kanssa Koreaa täyttämään energiatarpeensa ympäristöystävällisesti."
Weigang Chen, toimitusjohtaja, SFW Power Group Asia, sanoi:
"SFW:n CFB-biomassatekniikka tarjoaa luotettavaa ja polttoaineen osalta joustavaa energiaa tarvittaessa, mikä on suuri etu uusiutuvalle energianlähteelle."
Huomautukset toimittajille:
Sumitomo SHI FW ( www.shi-fw.com ) on maailman markkinajohtoa CFB-kattila- ja höyrykattilatekniikan alalla. Yhtiö on myynyt yli 490 kattilayksikköä ympäri maailmaa ja tarjonnut arvokkaita CFB-tekniikkaratkaisuja yleishyödyllisille laitoksille, riippumattomille sähköntuottajille ja teollisuusasiakkaille. Johtava asemamme CFB-kattilapoltossa johtuu lupauksestamme toimittaa ensiluokkaista suunnittelua, joka tarjoaa korkeaa tehokkuutta, polttoaineiden joustavaa käyttöä ja alhaisia päästöjä. Voimaratkaisumme ulottuvat leijukerrostekniikoista kattamaan laajan valikoiman ympäristötuotteita, jätelämpökattiloita ja valikoiman jälkimarkkinoilla tarjottavia palveluja.
Avainsanat: CFB, CFB-kattila, kiertoleijupeti, CFB-tekniikka, polttoaineiden joustava käyttö, biomassaa käyttävä kattila, leijukerrostekniikat, hiilidioksidipäästöjen vähentäminen, biomassan CFB, biopolttoaine, energia, voima, yleishyödylliset laitokset, Sumitomo SHI FW, SFW
Lisätietoja saat osoitteesta: www.shi-fw.com
Tämän ilmoituksen alkuperäiskielinen versio on tekstin ainoa virallinen versio. Käännös on tarjolla vain lukijan mukavuuden vuoksi, ja sitä tulee verrata alkuperäiskieliseen versioon, joka on ainoa oikeudellisesti todistusvoimainen teksti.
Katso lähdeversio osoitteessa businesswire.com: https://www.businesswire.com/news/home/20180808005322/fi/
Contact information
Yhteystiedot
Sumitomo SHI FW
Jan Rogers, +1-908-713-3288
Tietoja julkaisijasta
Business Wire
http://www.businesswire.com
For more than 50 years, Business Wire has been the global leader in press release distribution and regulatory disclosure.