Survey: Finns rely on mobile app maps and bank digitally, but many neglect data security
The most commonly used mobile apps by Finns are bank payment services and various map and route services. This is according to the Digital Lifestyles survey commissioned by DNA this spring. Despite increased data security threats, security apps are used by only 30 percent of respondents, even though securing mobile devices is as important as protecting your computer.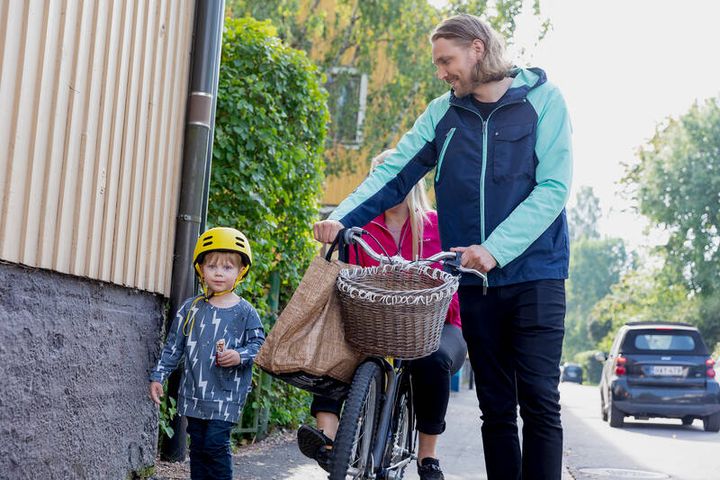 Seventy-one per cent of Finns use banks' payment applications. In general, banking with different devices is common, with 73 per cent of respondents reporting that they often manage their banking transactions digitally. Forty-one per cent of respondents say they also use some application for strong identification, for example a mobile ID.
"According to the survey, many everyday tasks are at least sometimes carried out online. This applies to banking, tax, health and insurance matters as well as clothing and shoe purchases. Many public services can only be accessed with strong identification. In the world of current data security threats, it's good that people don't just rely on one means of identification. For example, if your own bank is under a denial of service attack, you can use Mobile ID to deal with, say, Kela or the tax administration," says Cedric Kamtsan, Vice President, Mobile Business at DNA.
Map and route services have been popular for the past two years
Equally as widely used as banking apps are map and route services, which are also used by 71% of respondents. Active users of map services are particularly those aged 65 to 74, 84% of whom reported using these.
"Interesting to note that in the previous two years, well over four-fifths of respondents used map and route services. This perhaps reflects the popularity of domestic travel during the worst years of the pandemic, when we've visited places we've never been to before," says Kamtsan.
In addition to map apps, the most active users of exercise and health applications are found among the over-65s. Of them, almost half (49%) reported using apps that monitor exercise or health. Instead, users of online exercise services that have become widespread in recent years can be found in younger age groups. Sixty-seven per cent of survey respondents aged 16 to 24 and 62 per cent of those aged 25 to 34 say they have used them in the past two years.
Data security should be addressed not only on computers but also on mobile devices
Although the number of data security threats is constantly increasing, the use of security applications has fallen slightly from last year. According to the survey, data security apps are used most in the oldest age groups: among those aged 65 to 74 (37%), 55 to 64 (35%) and 45 to 54 (34%). Anti-virus and anti-malware services are the most commonly used services.
"Traditionally, computers have been protected from viruses and malware. Today, it is no longer enough to protect computers from cyber threats; data security should extend to phones and tablets," Kamtsan concludes.
Respondents to the survey perceive the biggest threats to digital security to be dealing with the harm caused by identity theft, the financial harm caused by identity theft, and the loss of personal data in the event of a data breach. The same threats also worried respondents last year.
Almost one-third (30%) of all respondents feel that they do not have enough information to protect themselves from digital threats. Those under 35, on the other hand, feel more often than older age groups that they have enough information about threats to digital security.
Of data security services, there is particular interest in hoax call detection services and data leakage monitoring. Seventeen per cent of respondents report that they do not know what kind of data security services they need and do not believe that existing solutions can protect against all threats.
'Everyone should take care of data security, but some feel that they don't know how to protect themselves from cyber threats or don't believe they can get adequate protection. We help our customers take care of their devices and data by providing them with a highly comprehensive data security service that fights viruses, ensures private web browsing, manages passwords, and provides immediate alerts of data breaches," Kamtsan says.
Check out DNA's Digital Lifestyles survey in full here (in Finnish)
More information about the comprehensive DNA Digiturva data security service can be found here.
More information about surveys commissioned by DNA can be found here (in Finnish).
DNA's Digital Lifestyles survey
The Digital Lifestyles survey, produced jointly by DNA and Nepa, was conducted using an online panel from 4 to 12 May 2022. Its aim is to find out how Finns use different digital services and changes in their use. One thousand Finns aged 16 to 74 years responded to the annual survey. The survey has been conducted since 2013.

Additional information
Cedric Kamtsan, Vice President, Mobile Business, DNA Plc, tel. +358 (0)44 906 2377, cedric.kamtsan@dna.fi
DNA Corporate Communications, tel. +358 (0)44 044 8000, viestinta@dna.fi
About DNA Oyj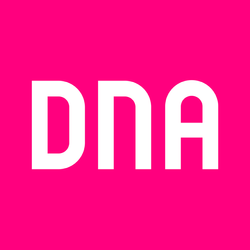 DNA Oyj
PL 10
01044 DNA
http://www.dna.fi
DNA is one of the leading telecommunications companies in Finland. We want to make our customers' daily lives less complicated. We offer connections, services and devices for homes and workplaces, contributing to the digitalisation of society. DNA's customers are continuously among the world mobile data usage leaders. DNA has about 3.6 million subscriptions in its fixed and mobile communications networks. The company has been awarded numerous times as an excellent employer and family-friendly workplace. In 2021, our total revenue was EUR 956 million and we employ about 1,600 people around Finland. DNA is a part of Telenor Group, a leading telecommunications company across the Nordics. More information: www.dna.fi, Twitter @DNA_fi, Facebook @DNA.fi and LinkedIn @DNA-Oyj.