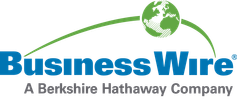 SynteractHCR CEO Steve Powell and Vice President Etienne Drouet Named to PharmaVOICE 100's Most Inspiring People in Life Sciences
SynteractHCR, a leading full-service global contract research organization (CRO), congratulates its CEO, Steve Powell, and vice president, strategic development, Etienne Drouet, for being named to the 2017 PharmaVOICE 100. PharmaVOICE magazine releases the list of the 100 most inspiring people in the life sciences industry, annually identifying industry thought leaders and innovators that have the biggest impact on the field. The PharmaVOICE 100 has become a hallmark for the life sciences industry since the award's inception in 2005.
Steve Powell joined SynteractHCR last month as CEO, from ERT, to further advance the CRO's highly responsive service offerings for their innovative customers. In his 25-plus years in the biopharma industry, he has held several leadership roles at global CROs and has driven numerous improvements in clinical trial operations. He focuses on progressing healthcare opportunities for patients, however distant they are from the treatment room, and has a keen ability to engage people and encourage better use of data to improve study performance and patient safety.
With 24 years of experience working with contract research organization and investigational cooperative groups in drug development, Vice President of Strategic Development Etienne Drouet has extensive knowledge in organizational logistics and their impact on clinical trials. He brings a strong analytical approach to the data being generated, proactively identifying potential pitfalls, factors influencing the effective execution of trials, and lessons that can be learned. With a passion for unraveling and interpreting complex data into carefully crafted operational solutions, Drouet has led to many improvements in clinical trials. He has been lauded by peers for "superior client focus," "brilliant oncology drug development experience," being "invaluable to clients and project teams in his strategy development," and displaying "true professionalism and dedication in all aspects of his work."
This year marks the fifth that SynteractHCR executives have made the list, with the most recent past winners including Dr. Martine Dehlinger-Kremer, vice president, global medical and regulatory affairs (2015); Dr. Stephan de la Motte, chief medical advisor (2014); Mary Clegg, senior director of clinical operations (2013), speaking to the company's expertise and focus on hiring the best and the brightest.
Every year, thousands of nominations are submitted by industry colleagues who believe their nominee fits the required criteria of providing inspiration to peers, coworkers and companies through their innovative approaches to addressing the industry's myriad challenges. According to the magazine, "The PharmaVOICE 100 develop breakthrough strategies, products and services. They are known for pioneering new paths and lifting their companies to new heights. They also take the time to mentor the next generation of industry leaders." The full list of honorees is showcased in the July/August 2017 issue.
About SynteractHCR
SynteractHCR is a full-service contract research organization with a successful two-decade track record supporting biotechnology, medical device and pharmaceutical companies in all phases of clinical development. SynteractHCR has conducted Phase I-IV studies on six continents and in more than 60 countries, offering broad therapeutic expertise, with notable depth in oncology, immunotherapy, CNS, and infectious disease, among other indications. With its "Shared Work – Shared Vision" philosophy, SynteractHCR provides customized services collaboratively and cost effectively, ensuring on-time delivery of quality data to help bring tomorrow's treatments to patients.
Note to editors: Photographs available upon request.
View source version on businesswire.com: http://www.businesswire.com/news/home/20170801006431/en/
Contact information
for SynteractHCR
Hilary McCarthy, 508-829-2543
Hilary@clearpointagency.com
Tietoja julkaisijasta
Business Wire
http://www.businesswire.com
For more than 50 years, Business Wire has been the global leader in press release distribution and regulatory disclosure.