Taivassalo and Tammela added to the list: 5G rollout also significantly improves the opportunities for remote working at second homes
Two more locations have been added to the list of towns where DNA's 5G network is available now that base stations have also been built in Taivassalo and Tammela. The area of the network already covers almost two thirds of Finns (66%) based on their place of residence, which equates to more than 3.6 million people. The expansion of the 5G network also benefits existing users, as they now have access to high-speed 5G internet in 145 municipalities. The significant rise in remote working in recent years has also increased mobile internet demand in popular second-home destinations.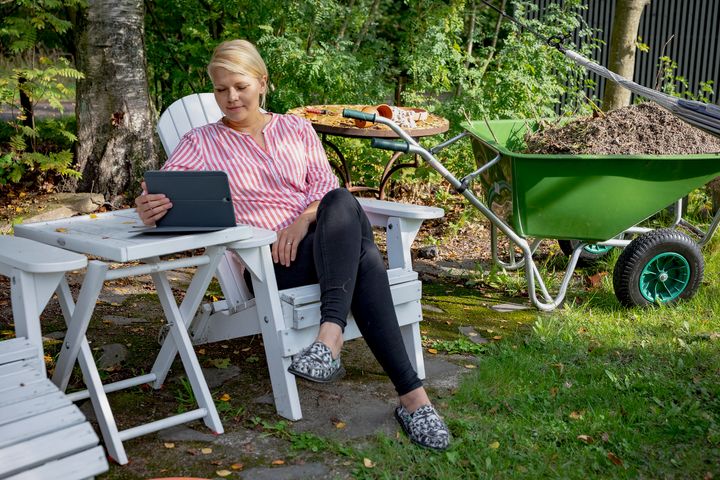 The Finnish Free-Time Residence Barometer published by Natural Resources Institute Finland shows a clear increase in the use of second homes thanks to the rapid growth of remote working in the wake of the coronavirus pandemic. A total of 43% of those members of the labour force who were able to work remotely did so from their second home in 2021. The figure was just 7% in 2016. The Free-Time Residence Barometer also shows that, of those who had worked remotely from their second home, two-thirds would like to, and a quarter would potentially like to, do so more often. This is a clear sign of the growing demand for fast mobile internet access in second-home destinations, and customers' expectations of the reliability of the network are higher than ever before.
Taivassalo in Southwest Finland is known for its stunning islands and waters, which provide excellent opportunities for fishing and an ideal setting for both business and recreation. The short distance to Turku also makes the area popular with day trippers and longer-term holidaymakers. DNA's 5G network now covers the neighbourhoods of Kahiluoto and Pinoperä, the parts of Taivassalo that lie to the west of Leikluoto and Hakkenpää as well as the surrounding sea. The whole municipality will be covered in the near future.
Tammela in Tavastia Proper attracts visitors from further afield especially thanks to its picturesque nature and scenic lakes. The municipality is home to two well-known national parks: Liesjärvi and Torronsuo. The beautiful scenery and convenient location equidistant from Finland's largest cities have also made the municipality a popular place to buy a second home. DNA's 5G network currently covers the village of Tammela as well as the area around Pehkijärvi Lake. Internet access will improve in the coming months especially in the vicinity of Kaukjärvi Lake, and practically all built-up areas in the municipality will ultimately be covered as the rollout progresses.
"As fast internet becomes more widely available, Finns will be able to choose more and more freely where and when they work. This means that second homes are no longer just free-time residences but can also double as places of work. And when the working day is done, you have the great outdoors on your doorstep", says DNA's Director of Radio Networks Jarkko Laari.
The 5G rollout is also helping to upgrade the rest of the mobile network as old base stations are replaced. This means faster 4G speeds and an improved user experience in the areas where the network is being modernised. The easiest way to check the coverage of DNA's mobile network in a specific area is to visit www.dna.fi/5G. The map is updated at regular intervals but may not always show the very latest upgrades.
An external antenna can give a substantial boost to the 5G signal you get at home or at your free-time residence
DNA is building its 5G network to operate in two different frequency bands: 700 megahertz and 3.5 gigahertz. The lower frequency band is available across a larger area, and the speed and indoor signal strength that it provides are generally more than enough for most internet users. The higher frequency band provides ultra-high-speed internet access with minimal latency, but the coverage of the network is not as widespread. The lower frequency band is typically used in sparsely populated areas and the higher in built-up areas.
Although fixed ultra-high-speed 5G internet access is only available in areas where the 3.5-GHz 5G network has been deployed, a 5G antenna fitted to the outside wall can give a substantial boost to the mobile broadband signal in sparsely populated areas as well. A correctly positioned external antenna improves the reliability of both the 4G and the 5G network and delivers the best possible user experience. The popularity of fixed 5G modems has increased significantly since the start of last year.
The 5G network also makes a telecommunications infrastructure built exclusively on mobile solutions a more viable option for businesses. A single ultra-high-speed subscription can deliver everything that a small business needs: internet access in the office and at home, mobile working, backup connectivity and tethering. Larger companies can use the 5G network as a platform on which to build critical business systems from factory automation to real-time analytics, secure private networks and autonomous logistics. The 5G rollout is also making it easier to set up new offices and provide temporary internet access at, for example, public events and construction sites.
DNA's 5G network already covers the following 145 towns:
Akaa, Alajärvi, Alavus, Asikkala, Askola, Aura, Espoo, Eura, Eurajoki, Forssa, Haapavesi, Hanko, Harjavalta, Hattula, Hausjärvi, Heinola, Helsinki, Hollola, Hyvinkää, Hämeenkyrö, Hämeenlinna, Ii, Iitti, Ikaalinen, Ilmajoki, Inari, Ingå, Isokyrö, Jakobstad, Janakkala, Joensuu, Jokioinen, Joroinen, Juupajoki, Juva, Jyväskylä, Jämsä, Järvenpää, Kaarina, Kangasala, Kankaanpää, Karkkila, Kaskinen, Kauhajoki, Kauhava, Kauniainen, Kaustinen, Kerava, Kimitoön, Kirkkonummi, Kittilä, Kokemäki, Kokkola, Kolari, Kouvola, Kristinestad, Kronoby, Kuopio, Kurikka, Kuusamo, Kärkölä, Lahti, Laihia, Lapua, Larsmo, Laukaa, Lempäälä, Leppävirta, Lieto, Liminka, Lohja, Loimaa, Loppi, Luhanka, Masku, Merikarvia, Muhos, Mynämäki, Mäntsälä, Mänttä-Vilppula, Naantali, Nakkila, Nivala, Nokia, Nousiainen, Nurmijärvi, Nykarleby, Orimattila, Orivesi, Oulu, Padasjoki, Paimio, Pargas, Pedersöre, Pertunmaa, Pieksämäki, Pirkkala, Pori, Porvoo, Punkalaidun, Pyhäjoki, Pälkäne, Pöytyä, Raahe, Raisio, Rantasalmi, Raseborg, Rauma, Riihimäki, Ruovesi, Rusko, Saarijärvi, Salo, Sastamala, Sauvo, Savonlinna, Seinäjoki, Siilinjärvi, Sipoo, Siuntio, Somero, Suonenjoki, Sysmä, Säkylä, Taivassalo, Tammela, Tampere, Teuva, Turku, Tuusula, Ulvila, Uusikaupunki, Vaasa, Valkeakoski, Vantaa, Varkaus, Vehmaa, Vesilahti, Vihti, Virrat, Ylivieska, Ylöjärvi and Äänekoski.
Some of these locations already have comprehensive 5G coverage in town centres and other built-up areas, while others only have a few localised areas where 5G is available. The easiest way to check the coverage of DNA's 5G network in a specific area is to visit www.dna.fi/5G. The map is updated at regular intervals but may not always show the very latest upgrades.
Media enquiries:
Jarkko Laari, Director, Radio Networks, DNA Plc, tel. +358 (0)44 044 4949, jarkko.laari@dna.fi
DNA Corporate Communications, tel. +358 (0)44 044 8000, communications@dna.fi
DNA's 5G coverage map: https://www.dna.fi/5G
Images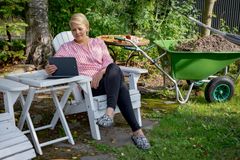 About DNA Oyj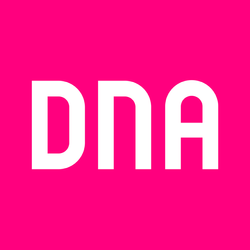 DNA Oyj
PL 10
01044 DNA
http://www.dna.fi
DNA is one of the leading telecommunications companies in Finland. We want to make our customers' daily lives less complicated. We offer connections, services and devices for homes and workplaces, contributing to the digitalisation of society. DNA's customers are continuously among the world mobile data usage leaders. DNA has about 3.6 million subscriptions in its fixed and mobile communications networks. The company has been awarded numerous times as an excellent employer and family-friendly workplace. In 2021, our total revenue was EUR 956 million and we employ about 1,600 people around Finland. DNA is a part of Telenor Group, a leading telecommunications company across the Nordics. More information: www.dna.fi, Twitter @DNA_fi, Facebook @DNA.fi and LinkedIn @DNA-Oyj.