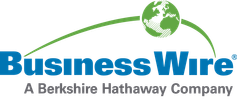 Telefónica Deutschland Selects SIAE MICROELETTRONICA for Turn-Key DCN Migration Services in Germany
Telefónica Deutschland , a leading integrated telecommunications provider in Germany awards SIAE MICROELETTRONICA, a long-term strategic partner for wireless transmission solutions, a turn-key contract for DCN (Data Communication Networks) migration services across its backhaul network. Following the successful acquisition of E-Plus, Telefónica Deutschland new backhaul network counts over 30.000 microwave radio links from three different vendors, including SIAE MICROELETTRONICA. In preparation for a potential 5G launch in the future, Telefónica is taking steps to simplify operations and maximize performances and coherence across its network.
With these activities Telefónica plans to update its DCN by implementing a new common-DCN architectural model. The migration services entrusted to SIAE MICROELETTRONICA include project- management, IP network design, new-model implementation and operation service delivery. The cluster-by-cluster migration process consists of a mix of remote configurations and on-site interventions, maintaining the sites always reachable while aiming for cost efficiency.
"Telefónica aims for an always-on network, running high quality services driving customer satisfaction. The backhauling network has a capillary coverage and its operation is key to the delivery of mobile services" says Cayetano Carbajo Martin, Management Board member and Chief Technology Officer (CTO) of Telefónica Deutschland adding "SIAE MICROELETTRONICA is familiar with our network and the new DCN will improve the operational efficiency"
"A recognized experience in delivering professional services across mobile backhaul transport technologies gives us the opportunity to guide customers in their network optimization and modernization projects, especially with the advent of 5G and SDN" says Daniele Fossati, Added Value Services Sales in SIAE MICROELETTRONICA adding "Recently with Telefónica Deutschland we also demonstrated how SDN applications can be used for advanced multi-vendor analytics and preventive maintenance analysis"
About Telefónica Deutschland
Telefónica Deutschland offers telecommunications services for private and business customers, as well as innovative digital products and services in the fields of the Internet of Things and data analytics. With 49.6 million customer connections (30 September 2018), the company is one of the leading integrated telecommunications providers in Germany.
Info: www.telefonica.de
About SIAE MICROELETTRONICA
SIAE MICROELETTRONICA is a leader in wireless communication technology, offering to operators advanced solutions for microwave and millimetre-wave transport, services and design. SIAE MICROELETTRONICA designs and produces its own RF components liaising over in-house RF lab, clean-room facilities and complete product assembly with latest generation SMT smart-manufacturing 4.0 facility.
Info: http://www.siaemic.com
View source version on businesswire.com: https://www.businesswire.com/news/home/20181119005006/en/
Contact information
Media:
SIAE MICROELETTRONICA
Fabio Gavioli
marketing@siaemic.com
Tietoja julkaisijasta
Business Wire
http://www.businesswire.com
For more than 50 years, Business Wire has been the global leader in press release distribution and regulatory disclosure.