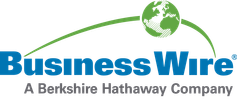 Telefónica Selects OT-Morpho's Subscription Manager to Leverage Its Global IoT Offering
OT-Morpho, a world leader in digital security and identification technologies, announces its collaboration with Telefónica, a leading Telecommunications service provider, to address the booming M2M and IoT market with OT-Morpho's Subscription Manager. This partnership between OT-Morpho and Telefónica is a global agreement, with the service available to all Telefónica operators worldwide with a single platform hosted in OT-Morpho premises.
This Smart News Release features multimedia. View the full release here: http://www.businesswire.com/news/home/20170718005638/en/
(Photo: Oberthur Technologies)
OT-Morpho's reactivity to propose an interoperable, scalable and group-wide commercial solution was critical in Telefónica's decision. Through this partnership, OT-Morpho is providing Telefónica with the M2M subscription manager platform GSMA M2M rev. 3.1. The interoperable solution will allow Telefónica to manage subscriptions remotely to connected objects at any time and any location, hence fully leveraging Telefónica's current IoT solutions offering. The service that will first be launched in Spain, will be integrated with Telefónica's current IoT infrastructure.
"Telefónica is a key customer to us and we now continue to strengthen our partnership on one of the most innovative topics being launched by MNOs. OT-Morpho is honored to support Telefónica Group who is clearly an innovative leader on the market and who now will benefit from our readiness on this new technology," explained Pierre Barrial, OT-Morpho, Managing director of the mobile network operators business at OT.
------
OT-Morpho is a world leader in digital security & identification technologies with the ambition to empower citizens and consumers alike to interact, pay, connect, commute, travel and even vote in ways that are now possible in a connected world.
As our physical and digital, civil and commercial lifestyles converge, OT-Morpho stands precisely at that crossroads to leverage the best in security and identity technologies and offer customized solutions to a wide range of international clients from key industries, including Financial services, Telecom, Identity, Security and IoT.
With close to €3bn in revenues and more than 14,000 employees, OT-Morpho is the result of the merger between OT (Oberthur Technologies) and Safran Identity & Security (Morpho) completed on 31 May 2017. Temporarily designated by the name "OT-Morpho", the new company will unveil its new name in September of this year.
For more information:
www.morpho.com and www.oberthur.com
Follow @Safran_Morpho and @OT_TheMcompany on Twitter.
View source version on businesswire.com: http://www.businesswire.com/news/home/20170718005638/en/
Contact information
OT-Morpho
Isabelle de BUYER, T + 33 (0)1 30 20 22 67
isabelle.de-buyer@morpho.com
or
Julien TAHMISSIAN, T + 33 (0)1 58 47 90 54
julien.tahmissian@havas.com
Tietoja julkaisijasta
Business Wire
http://www.businesswire.com
For more than 50 years, Business Wire has been the global leader in press release distribution and regulatory disclosure.