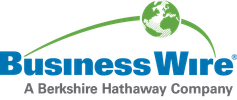 Telstra and Sigma Systems to Present Catalog-Driven Dynamic Offer Creation at TM Forum Live! Asia
Sigma Systems, the global leader in catalog-driven software, announced today that it will be presenting at TM Forum Live! Asia in partnership with Telstra, Australia's leading telecommunications and technology company.
Sigma's Chief Technology Officer (CTO), Catherine Michel, will be on stage with Telstra's Chief Technology Officer (Customer), Dr. Fawad Nazir, to discuss why traditional service providers must adopt a "digital native" mindset and the corresponding operational agility to thrive in a digital economy. The ability to create and launch new offers in minutes, rather than months, and rapidly enable new business models is critical to an operator's success.
"Sigma Catalog creates the ability to sell through and then orchestrate the fulfillment of an order from different channels into the full B/OSS stack and across various delivery networks. The product's Offer Canvas capability allows businesses to 'componentize' whatever types of service capability it offers into entities that are immediately operational in their systems and networks," says Catherine Michel, Sigma Systems CTO.
The presentation will take place on Wednesday December 6, 2017 at 2:25pm. To learn more about Sigma's presence at TM Forum Live! Asia, please click here.
About Sigma Systems ( sigma-systems.com or Twitter @SigmaSystems)
Sigma Systems is the global leader in catalog-driven software solutions for communications, media, and high-tech companies. It serves over 80 customers in 40 countries with its award-winning products. The company's portfolio spans enterprise-wide Catalog, Configure Price Quote (CPQ), Order Management and Provisioning products. Sigma utilizes an agile approach to implementing its B/OSS products for its customers. Sigma has offices in North and South America, Europe and Asia, with technology and integration partners in over 100 countries.
View source version on businesswire.com: http://www.businesswire.com/news/home/20171121005096/en/
Contact information
Sigma Systems
Noor Manji, +1-416-943-9696
Manager, Corporate Communications
or
Milner Strategic Marketing Ltd.
Chloe Purcell / Paul Howlett-Davey
+44-1473-633123
www.milnerltd.com
Tietoja julkaisijasta
Business Wire
http://www.businesswire.com
For more than 50 years, Business Wire has been the global leader in press release distribution and regulatory disclosure.