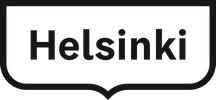 The contemporary dance piece Botanicum transports the viewer to the reality of human flora
Botanicum – a futuristic vision, a new work by the KATVE [blind spot] group, will premiere at Malmitalo in Helsinki on 1 October 2021.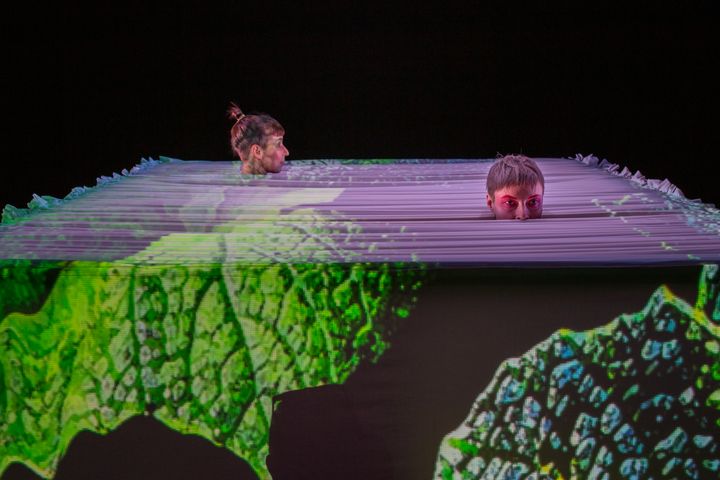 Botanicum is an imaginary place where absurd characters, human flora, live. These characters have legs that walk on earth and roots that move slowly, feeling their way through the deep dark of the soil. They speak a human language and interpret the vibrations of plants. They walk among us – under the hot moon and the cold sun.
The theme of the Botanicum contemporary dance piece centred around the relationship between humans and nature is topical and contains a multitude of viewpoints. The performance turns our gaze and our entire bodies towards plants – it shines a light on our silent, native companions who are often our oldest friends. The human body is inspired by the way plants occupy this earth, their rich visual nature and diversity, and their tendency to seek light along with the darkness of their roots. Botanicum moves between the dimensions of plants and humans, taking the audience to a mythical place, a kind of an intermediate space – the reality of human flora.
The work is intended for adults and young people over the age of 12.
Choreography, dance performance: Tanja Illukka, Heidi Masalin
Lighting and video design: Pekka Pitkänen
Sound design: Tuuli Kyttälä
Composers: Olli Havu, Tuuli Kyttälä
Costume design: Terttu Torkkola
Costumes: Elina Tuomisto
Box design and construction: Lotta Esko
Photos: Pasi Orrensalo, Pekka Pitkänen
Production: KATVE [blind spot] and Malmitalo
Performances:
Fri 1 October at 18:00, premiere

Sat 2 October at 15:00

Tue 5 October at 18:00
Duration: 40 minutes
Tickets: €6 (+ delivery fee, if applicable), lippu.fi
The work is supported by: the Finnish Cultural Foundation, Svenska Kulturfonden, Arts Promotion Centre Finland (Taike), the Jenny and Antti Wihuri Foundation, Vantaan Tanssiopisto and City of Helsinki.
KATVE [blind spot] produces multifaceted, fresh contemporary dance pieces. The works by the group are visually impressive, physical and imaginative. Each production employs freelance artists with strong competence in contemporary arts.
KATVE [blind spot] was founded in 2012. During its nine years of operation, the group has created a total of 16 dance productions. KATVE [blind spot] creates one or two premieres each year and takes pride in touring actively. Dancer and choreographer Heidi Masalin has served as the group's artistic director since 2019. KATVE [blind spot] receives funding for its activities from the City of Helsinki. In 2021, the group was granted a special subsidy for children's culture by Arts Promotion Centre Finland (Taike). Works by the KATVE [blind spot] group have been awarded the ITU 2014 and the Pikku ITU 2018 prizes by the Association of Finnish Children's Cultural Centers.
*****
Invitation
Dear editor,
We would like to invite you to the premiere of the Botanicum performance on Friday 1 October at 18:00 at Malmitalo. Please book your invitation ticket by e-mail: kaisa.pikkarainen@hel.fi.
Contacts
Dance Artist Heidi Masalin
050 3279231
info.katve@gmail.com

Dance Artist Tanja Illukka
050 5322400
tanja.katve@gmail.com

Cultural Producer Kaisa Pikkarainen
kaisa.pikkarainen@hel.fi
040 191 8544

Communications contact person:
Communications Planner Terhi Honkio
040 169 9706
terhi.honkio@hel.fi

About Helsingin kaupunki, kulttuurin ja vapaa-ajan toimiala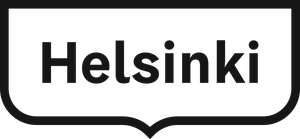 Helsingin kaupunki, kulttuurin ja vapaa-ajan toimiala
https://www.hel.fi/kulttuurin-ja-vapaa-ajan-toimiala/fi/
Helsinki's cultural centres Annantalo, Caisa, Kanneltalo, Malmitalo, Maunula House, Stoa and Vuosaari House provide residents with cultural events, performances, exhibitions, courses and art education.
Tickets to all performances: lippu.fi