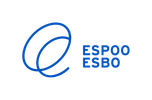 The Eurocities annual conference in June is held in cooperation with our partners
The annual conference of the Eurocities network on 8–10 June 2022 will bring hundreds of European urban actors and a significant number of EU-level officials and decision-makers to Espoo.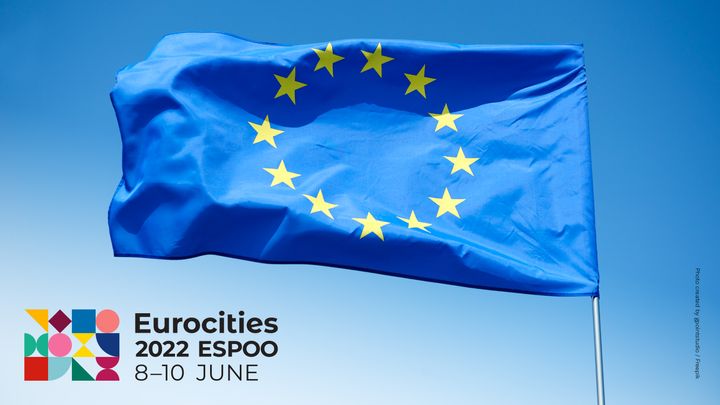 Important themes for the forward-looking Espoo Annual Conference are youth participation, co-creation and urban leadership in the fight against climate change.
'Organising the Eurocities annual conference in Espoo is an excellent opportunity to raise the profile of Espoo and Espoo's know-how as well as to be an interesting partner for European cities. During this Espoo's 50th anniversary, we will show our guests the best of Espoo in cooperation with the city's key partners. Organising the annual conference is also a boost for Espoo's business community,' says Head of International Affairs Milla Ovaska.
Co-creation is one of the main themes of the annual conference
The main partners of the conference are Aalto University and VTT Technical Research Centre of Finland. Our other partners include the Helsinki-Uusimaa Regional Council, Nokia, Metropolia University of Applied Sciences, Accountor and Starship. We also want to thank Omnia and the Association of Finnish Municipalities for their valuable contributions. More information about the partners is available at the events and visits held in relation to the Eurocities annual conference and at the conference exhibition area in Dipoli.
'When we get to work together with residents, communities and companies, we succeed. I am happy that Espoo-based competence is an important element of the annual conference of the Eurocities network. In Espoo, we believe in radical, multidisciplinary creativity that is achieved through cooperation and a shared purpose. Companies and professionals in Espoo research, develop and experiment with new solutions first at the local level and then export the best solutions globally. This makes Espoo a more significant operator than its size would lead you to believe,' says Mayor Jukka Mäkelä.
The annual conference includes speeches from both of our main partners; they will be given by Mikko Kosonen, the Chair of the Board of Directors of Aalto University and Antti Vasara, President & CEO of VTT. The great issues of this century require systematic ways of thinking. Solutions can be found when we work together to achieve a common goal.
'Cities have a key role to play in achieving the EU's climate goals. 'Co-creation and the cooperation between the public and the private sectors are, in addition to climate leadership and youth participation, the main themes of the conference," says Head of International Affairs Milla Ovaska.
Cooperation with partners is the key to organising the annual conference
Dipoli, the main building of Aalto University, provides an excellent environment for the Eurocities annual conference. Dipoli is located in the central area of Otaniemi-Keilaniemi, which also likely boasts the world's densest multidisciplinary area of systematic innovation. In addition to Dipoli, Eurocities will also have other locations around Espoo. For example, the mayors' meeting will be held in Accountor's gorgeous premises on the 18th floor of their Keilaniemi building.
'In addition to multidisciplinary cooperation, we in Espoo believe that the best results are achieved when we have a shared purpose. We believe in building closeness and trust and that the necessary change starts with the well-being of humans. We can achieve our goals when the work involves a wide range of operators from different areas of society," Ovaska says.
Aalto University has provided many competent persons who will held educational events about innovation and the start-up community. Aalto University students will also facilitate the conference workshops and mentor Mayor Jukka Mäkelä concerning Espoo's future in the 'Future Mentors' programme related to the annual conference. VTT Technical Research Centre of Finland has built with us a workshop in which people solve the issues cities have in relation to financial sustainability.
In the exhibition area, Nokia will present the LuxTurrim5G project in which 5G smart poles are used in Kera, Espoo to build a superfast data and sensor network that collects and utilises data. Nokia will also participate in the educational event concerning climate-neutral Espoo. The Starship robots, which transport people's purchases in Otaniemi, will also be presented to the conference guests.
Metropolia is a prominent presence in the exhibition area of the annual conference. In addition to the 'Augmented Urbans' exhibition displayed in Dipoli for the first time, Metropolia participates in the 'New European Bauhaus' workshop. In Dipoli, guests will have the opportunity to take photos of themselves in front of the flower wall that is designed by the Omnia gardening students and which reflects the visual look of the conference.
The Helsinki-Uusimaa Regional Council's Helsinki EU Office in Brussels provided us with support for organising the annual conference. The Association of Finnish Municipalities also provided crucial support for the workshop preparations.
You can watch a live broadcast of the annual conference at eurocities2022.eu or take part in the conversation on social media by using the identifier #Eurocities2022.
Eurocities is the most important European city network for Espoo. Eurocities supervises EU's interests, produces information on EU funding applications and legislation and acts as a peer-learning platform for its member cities. This conference has been created in collaboration with various organizations, all relevant to building future-proof cities and societies.Our main partners are Aalto University and VTT Technical Research Centre of Finland.See all partners eurocities2022.eu/partners.
Contacts
Milla Ovaska, Head of International Affairs, City of Espoo, tel. +358 43 824 4911, milla.ovaska@espoo.fi

About Espoon kaupunki - Esbo stad
Subscribe to releases from Espoon kaupunki - Esbo stad
Subscribe to all the latest releases from Espoon kaupunki - Esbo stad by registering your e-mail address below. You can unsubscribe at any time.
Latest releases from Espoon kaupunki - Esbo stad
In our pressroom you can read all our latest releases, find our press contacts, images, documents and other relevant information about us.
Visit our pressroom