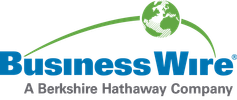 The French Ministry of Interior Selects Gemalto to Secure Critical Communication Mobile Networks
The French Ministry of Interior has selected Gemalto, the world leader in digital security, to deliver robust connectivity and security in next-generation cellular networks used by officers from law enforcement and national security units for critical communication.
Today Public Safety networks are typically used where security forces and first responders require 100% reliable voice and simple data communication. These critical communication networks are migrating towards 4G/5G 1 to benefit from high-speed data connectivity, which enables real-time video applications.
The French enforcement agencies will benefit from private mobile broadband coverage from existing public LTE networks and ad-hoc deployable tactical bubbles2, in different locations, with secure and dedicated access rights for their personnel. In only seconds, security force agents can intuitively switch between mobile networks, in response to operational requirements or unexpected coverage issues. Gemalto will provide its leading expertise by delivering customized SIMs, eSIMs and the related subscription management 3 solutions.
"Gemalto's unique blend of expertise across device security, authentication and secure connectivity allows us to deploy reliable, resilient and trusted private critical communication networks for French national security units" said General Bruno Poirier Coutansais, Head of information system technologies for national security at the French Ministry of Interior. "It will also help to comply with the most stringent regulations - e.g. IOPS4 - for ultra-secure mobile networks."
"The global Public Safety LTE infrastructure market is expected to increase fourfold by the end of 2020 to reach over two billion USD5. Sophisticated cyber-threats pose a serious risk to these networks that military, police and other Public Safety agencies rely on," Frédéric Vasnier, Executive Vice President, Mobile Services & IoT at Gemalto. "Our recognized expertise in authentication and protection allows us to answer the pressing need for pre-5G customizable connectivity, enhanced network data protection and device security in the field of critical, tactical and secure communications."
About Gemalto
Gemalto (Euronext NL0000400653 GTO) is the global leader in digital security, with 2017 annual revenues of €3 billion and customers in over 180 countries. We bring trust to an increasingly connected world.
From secure software to biometrics and encryption, our technologies and services enable businesses and governments to authenticate identities and protect data so they stay safe and enable services in personal devices, connected objects, the cloud and in between.
Gemalto's solutions are at the heart of modern life, from payment to enterprise security and the internet of things. We authenticate people, transactions and objects, encrypt data and create value for software – enabling our clients to deliver secure digital services for billions of individuals and things.
Our 15,000 employees operate out of 114 offices, 40 personalization and data centers, and 35 research and software development centers located in 47 countries.
For more information visit www.gemalto.com, or follow @gemalto on Twitter.
1 e.g. hybrid LTE-PMR (Private Mobile Radio) or full LTE networks
2 A tactical bubble is an autonomous, robust and secure private network that can be deployed in a few hours to ensure mobile coverage around a specific mission-critical field of operations such as terrorist attack, war or natural disaster. It is aimed for up to few hundred users from the emergency services and the military.
3 Gemalto On Demand Connectivity ensures secure remote management of embedded SIM (eSIM)-based mobile subscriptions. It is compliant with trade body GSMA's Remote SIM Provisioning specifications. Gemalto Advanced OTA ensures secure remote management of the 4G and 5G SIM and eSIM file and application lifecycle.
4 IOPS stands for "Isolated E-UTRAN (Evolved Universal Terrestrial Radio Access Network) Operation for Public Safety". IOPS is a 3GPP-endorsed specification for radio access networks used in mission critical network operation for Public Safety.
5 SNS Research: « The Public Safety LTE & Mobile Broadband Market: 2016 – 2030 – Opportunities, Challenges, Strategies & Forecasts »
View source version on businesswire.com: https://www.businesswire.com/news/home/20181126005089/en/
Contact information
Gemalto media contacts:
Tauri Cox
North America
+1 512 257 3916
tauri.cox@gemalto.com
Sophie Dombres
Europe Middle East & Africa
+33 4 42 36 57 38
sophie.dombres@gemalto.com
Piyush Prakash
Asia Pacific
+91 11 6623 1200
piyush.prakash@gemalto.com
Enriqueta Sedano
Latin America
+52 5521221422
enriqueta.sedano@gemalto.com
Tietoja julkaisijasta
Business Wire
http://www.businesswire.com
For more than 50 years, Business Wire has been the global leader in press release distribution and regulatory disclosure.