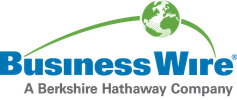 The Geneva Association Report: Prolonged Low Interest Rates a Complex but Manageable Headwind for Life Insurers
The effects of prolonged low interest rates on life insurers represent a complex but manageable headwind for the industry as it continues to adapt its business model in response, according to a new research report published today by The Geneva Association, the leading international think tank of the insurance industry.
The study The 'Low for Long' Challenge: Socio-economic implications and the life insurance industry's response, based on insights from senior industry leaders, analyses the impact that low interest rates have on life insurers, their customers and society. The broader context centres on the question of whether an extended period of low interest rates could impair the socio-economic role life insurers have played for many years.
Anna Maria D'Hulster, Secretary General of The Geneva Association, said: "The role of life insurance in helping individuals achieve peace of mind and financial security is significant. In a low interest rate environment, insurers have an even bigger role to play as individuals may struggle to find reliable retirement solutions with appropriate returns. Life insurers have come a long way in tackling the current challenges exposed by the current macro-financial environment, and industry leaders are reasonably confident that life insurance will continue to play its socio-economic role."
Low interest rates penalise individual retirement savings and may cause insurers to withdraw certain retirement savings products (especially those with performance guarantees) that customers had previously relied upon, but which can no longer be adequately priced in the current macro-financial environment. At the same time, there is an increasing likelihood that governments will have to cut public retirement benefits that were granted in the past. These factors combined put the socio-economic role of life insurers at centre stage.
Daniel Hofmann, Senior Advisor – Insurance Economics at The Geneva Association and principal author of the report, commented: "In our conversations with senior executives they also made it clear that customers must see value in product offerings. Failing to reach this goal would put at risk the socio-economic role of life insurance at a critical time when ageing societies face a growing need to access dependable and sustainable retirement solutions."
Interviewed executives highlighted three key priorities as part of the industry's response to the low interest rate environment:
In-force business management, the goal of which is to create more value for customers and other stakeholders by better managing businesses that may have been on the books for decades.
Cost reduction, where one of the major challenges arises from complicated IT legacy systems built decades ago. Respondents believed that new technologies represent an opportunity to improve the cost efficiency of life insurers.
A new business mix, with the aim to rebalance the portfolio toward products that are better adapted to the current interest rate environment.
The core of the report is based on in-depth interviews with 18 senior executives of large, globally active life insurers, complemented by a quantitative survey completed by all participants. The report was further complemented by industry statistics and balance sheet data of a sample of the five largest life insurers in six key markets (Germany, France, Italy, Japan, the U.S. and the U.K.).
ENDS
Full report: The 'Low for Long' Challenge: Socio-economic implications and the life insurance industry's response
Issue Brief 1: How the life insurance industry is tackling a 'manageable headwind'
Issue Brief 2: Low interest rates may place the life insurance industry's socio-economic role at risk
Infographic: The reaction of life insurers to low interest rates
Interviews with Anna Maria D'Hulster, Secretary General, and Daniel Hofmann, principal author of the report
View source version on businesswire.com: http://www.businesswire.com/news/home/20171116005709/en/
Contact information
The Geneva Association
Daniel Perez-Whitaker
Director of Communications
+41 44 200 4906
daniel_perezwhitaker@genevaassociation.org
or
Isabel Barratt
Communications Manager
+41 44 200 4996
isabel_barratt@genevaassociation.org
Tietoja julkaisijasta
Business Wire
http://www.businesswire.com
For more than 50 years, Business Wire has been the global leader in press release distribution and regulatory disclosure.