The grand opening for Oodi will be held on the eve of Finnish Independence Day and on Independence Day
The grand opening of Helsinki Central Library Oodi will be celebrated on 5 December 2018, on Independence Day eve. The programme of the grand opening is a unique journey into Finnish culture, nature and communal spirit. It is also an origin story of literacy, democracy and, by extension, Oodi. The festivities will continue on Independence Day, 6 December, with events designed especially for families with children.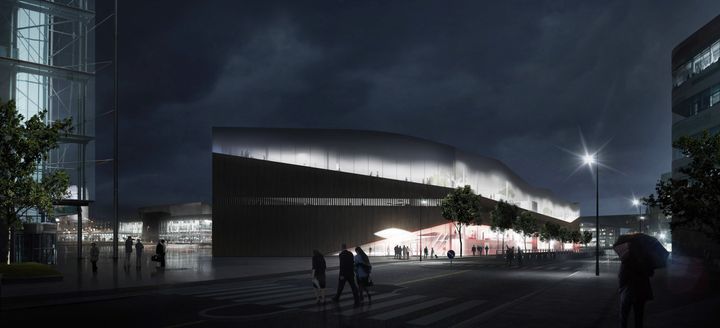 Oodi will be opened to the public for the first time at 8 a.m. on Independence Day eve, 5 December. The opening day programme will start at 2 p.m. and continue until approximately 8.30 p.m. The programme will take place on the outdoor stage and the three floors of Oodi.
In addition to a welcoming address by the President of the Republic of Finland Sauli Niinistö,speeches will be given by Mayor Jan Vapaavuori, Deputy Mayor Nasima Razmyar and Director of Oodi Anna-Maria Soininvaara. Oodi will also be congratulated by its closest neighbours, Kiasma, Musiikkitalo and Sanoma House, which have all been involved in the planning of the grand opening programme.
The grand opening will feature two commissioned works: choreographer Hanna Brotherus's Oodi metsälle (an ode to the forest) and accordionist Kimmo Pohjonen's composition Ultra Organ for Oodi.
The core theme of Hanna Brotherus's work is the forest: the growth of seeds to saplings, the journey trees make to become paper and books as well as the interaction between people and nature. The 'Oodi metsälle' work progresses from the outdoor stage to the three floors of Oodi depicting the birth of civilisation and literacy.
"The forest represents similar values to the library: the freedom to breathe and experience your own feelings and thoughts, but meeting other people, as well. This work comes from the love of life, art, civilisation and Helsinki," says Hanna Brotherus.
The work features 207 performers altogether: professional dancers, elderly people from different parts of Helsinki, pupils from Kaisaniemi Comprehensive School, Lower stage, students from Kallio Upper Secondary School and Sibelius Upper Secondary School as well as the Sibelius Academy Chamber Choir conducted by Reijo Aittakumpu. Parts of the work featuring a smaller cast will also be performed on Independence Day.
Kimmo Pohjonen's composition is based on the piece Ultra Organ, originally composed for the Kölner Philharmonie concert hall. Pohjonen's goal, which took several years to accomplish, was to create a completely new instrument that could breathe new life into an organ with the help of an electronic accordion. This process resulted in electronic 21st century organ-accordion music. The arrangement for Oodi's grand opening includes a boy soprano and the Sibelius Academy Chamber Choir. The Ultra Organ for Oodi composition is particularly special also due to the distance between the performers: the organ will be played in the Musiikkitalo Organo hall and the accordion a couple of hundred metres away on Oodi's outdoor stage.
"This is a unique experience, which also carries symbolic meaning: in the work, Musiikkitalo greets its new neighbour, Oodi," Kimmo Pohjonen says.
The organ will be played by the multitalented musician and improviser, church organist Mikko Helenius. The sound image of the work will also feature rhythmic textures woven out of melodies by Tuomas Norvio. Norvio was also a co-composer of the work, and Helenius worked with Pohjonen on the choir arrangement.
A house for literature and a versatile urban experience
Oodi is a house of literature and a versatile urban experience, which is also strongly reflected in the grand opening programme. The outdoor stage will be hosted by the Helsinki Book Fair programme director, writer and journalist Ronja Salmi. You will have a chance to see both the Finlandia Literary Prize winners for non-fiction and fiction and the winner of the Finlandia Literary Prize for fiction from 2017, Juha Hurme on the outdoor stage. Kari Korhonen, who has written and drawn Donald Duck comics, will also pay a visit to Oodi. In addition to this, the multilingual library and numerous publishers will be offering entertainment.
In addition to literature, Oodi will also be filled with music on its opening day, as the Helsinki Philharmonic Orchestra and the Finnish Radio Symphony Orchestra will greet Oodi from Musiikkitalo. The band Solju will also perform on the outdoor stage. Their music combines Sámi languages and chants sung by the Sámi people with new and innovative sounds. Kalevauva.fi, a modern band of troubadours whose lyrics are provided directly by the Finnish people on the vauva.fi online forum, will also be performing on the same stage.
The outdoor stage will also feature an excerpt of Teemu Mäki's work Jouluevankeliumi (the gospel of Christmas), which will be premiered on 7 December at the Kiasma Theatre. During the opening festivities, you can participate in various workshops and learn more about the art exhibited in Oodi.
Family programme on Independence Day
The festivities will continue on Independence Day, 6 December, with events designed especially for families with children. Oodi will be open from 10 a.m. to 6 p.m. Come and enjoy theatre, music and plenty of children's literature.
Over the course of the day, children will be entertained by Playground Loru, to be opened in connection with Oodi, Teater Tapir, the multilingual library and Children's news by Helsingin Sanomat. The programme also includes children's yoga, workshops and a dive into the world of improvisational tango.
On Independence Day, visitors will also be treated to Aleksis Kivi's play 'Kihlaus' as envisioned by Nälkäteatteri. The music-filled 'Hämärinkäinen' show performed in cooperation with the OP Art Foundation features musicians using the highly valued musical instruments of the OP Art Foundation and singer/actor Anu Hälvä as narrator. The virtual reality experience Inside Outside Finland showcases four Finnish artists and works of art in a unique environment.
Furthermore, the winner of the Juvenile Finlandia Literary Prize will give a greeting at Oodi, and publishers will be bringing along favourite writers and characters from children's books. Guests include Miina Supinen, Kristiina Louhi and the new Tomppa book as well Jaana Kapari-Jatta, who translated the Harry Potter books into Finnish. Mr Clutterbuck and Tatu and Patu are also participating!
***
The entire grand opening programme is available at www.oodihelsinki.fi/en/grand-opening.
We will be announcing more grand opening events later in November. Changes to the programme are possible.
Oodi's grand opening on social media: #oodi #oodihelsinki #onneaoodi 
Yhteyshenkilöt
Producer Ilona Anttila (opening ceremony programme and the programme on 5 December)
ilona.anttila@hel.fi, +358 40 194 4533

Producer Sanna Lesonen (programme on 6 December)
sanna.lesonen@hel.fi, +358 40 334 7443

Communications Specialist Marjo Haatainen
marjo.haatainen@hel.fi, +358 50 382 8150

Kuvat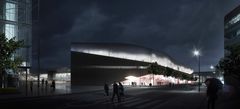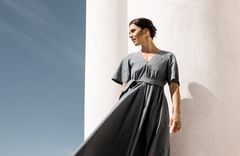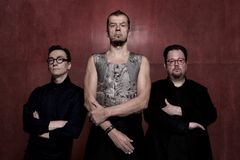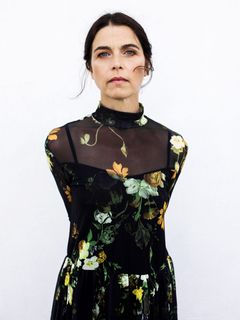 Tietoja julkaisijasta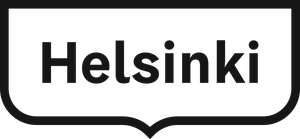 Helsingin kaupunki, kulttuurin ja vapaa-ajan toimiala
https://www.hel.fi/kulttuurin-ja-vapaa-ajan-toimiala/fi/
* * *
Helsinki Central Library Oodi is a living meeting place at Kansalaistori square, right at the heart of Helsinki.
Oodi will complement the cultural and media hub formed by Helsinki Music Centre, Finlandia Hall, Sanoma House and the Museum of Contemporary Art Kiasma. Oodi will be a non-commercial, urban public space that is open to all, right opposite the Parliament Building.
Oodi is a venue for events, a house of reading and a diverse urban experience.
It will provide its users with knowledge, new skills and stories, and will be an
easy place to access for learning, story immersion, work and relaxation. Oodi
is a library of a new era, a living and functional meeting place open for all.
Helsinki Central Library Oodi
Töölönlahdenkatu 4
00100 Helsinki
www.oodihelsinki.fi/en
Tilaa tiedotteet sähköpostiisi
Haluatko tietää asioista ensimmäisten joukossa? Kun tilaat mediatiedotteemme, saat ne sähköpostiisi välittömästi julkaisuhetkellä. Tilauksen voit halutessasi perua milloin tahansa.
Lue lisää julkaisijalta Helsingin kaupunki, kulttuurin ja vapaa-ajan toimiala
Uutishuoneessa voit lukea tiedotteitamme ja muuta julkaisemaamme materiaalia. Löydät sieltä niin yhteyshenkilöidemme tiedot kuin vapaasti julkaistavissa olevia kuvia ja videoita. Uutishuoneessa voit nähdä myös sosiaalisen median sisältöjä. Kaikki STT Infossa julkaistu materiaali on vapaasti median käytettävissä.
Tutustu uutishuoneeseemme