The number of concurrent IPv6 users in DNA's mobile network has reached one million
The fast development of mobile terminals is the primary driver for the increase in the number of IPv6 users. DNA's IPv6 traffic volume is considerable even when compared to international figures. DNA's networks enable IPv6 connections for over two million concurrent users.
An IPv6 connection is important even for basic users, as it enables the full use of many services offered by the fast networks. It is necessary also in many IoT services.
"Simply put, for a network device, IPv6 is the same as a phone number is to a phone. When IPv6 is used, each device has its own address, enabling a direct two-way connection to it," says Ville Virtanen, DNA's Director of Core Networks.
For example, online games based on communication between several players work best when all players have their own IP addresses, and the connection formed by the players is as local as possible. Local connections reduce network delays that are annoying to online gamers. In addition, remote surveillance carried out with several cameras becomes more effective if each device has an IPv6 connection, as this enables the party carrying out the surveillance to connect immediately to any of the cameras.
DNA has implemented the IPv6 protocol widely in both the mobile and fixed networks. DNA's mobile network has been reported to have one million concurrent users. In DNA Valokuitu Plus, the fixed-network broadband, there are repeatedly more than 200,000 concurrent IPv6 users.
"Most new devices have the IPv6 protocol as the default selection. Mobile devices are replaced more frequently than fixed network devices, and most people keep their smart phones and mobile modems on practically all the time. For this reason, it is understandable that the number of one million IPv6 users was first reached in the mobile network," says Virtanen.
In addition, most online services such as Facebook, Netflix, Snapchat and YouTube are already using the IPv6 protocol.
DNA is number 45* on the list that is maintained by the World IPv6 Launch organisation. This list includes 200 network providers globally, and it maps the deployment of IPv6.
The increasing use of the IPv6 protocol contributes to improving the information security of users, because it makes port scanning impossible. Port scanning is a common data security threat that involves criminal intent and the scanning of communication ports in order to find vulnerabilities in software and the operating system.
In addition, IPv6 is necessary for customers to be able to use the possibilities provided by the 5G network. Compared with today, a 5G network enables connecting a multiple number of devices to the network, but direct two-way connections between devices will require IPv6 even in the 5G network. IPv6 also accelerates services in the current 4G networks, as connections between the customer's subscription and the network services are carried without any unnecessary delays and, at best, completely locally.
DNA was the first operator in Finland to deploy the IPv6 protocol in large scale in June 2015, and in March 2017, the international IPv6 Forum granted DNA the Jim Bound Award for the significant deployment.
Further information:
More information about the IPv6 protocol and its benefits is available at DNA's website: https://www.dna.fi/ipv6 (in Finnish)
*) A global list of the most significant providers of IPv6 connections: http://www.worldipv6launch.org/measurements/
Ville Virtanen, Director, Core Networks, DNA Plc, tel. +358 (0)44 220 3272, ville.virtanen@dna.fi
DNA Corporate Communications, tel. +358 (0)44 044 8000, communications@dna.fi
Tietoja julkaisijasta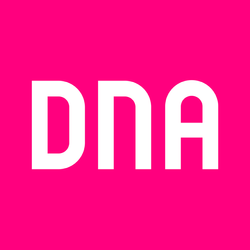 DNA Oyj
PL 10
01044 DNA
http://www.dna.fi
DNA Plc is a Finnish telecommunications group providing high-quality voice, data and TV services for communication, entertainment and working. DNA is Finland's largest cable operator and the leading pay TV provider in both cable and terrestrial networks. For DNA, the key area for growth in corporate business is the new way of working, independent of time and place, facilitated by smart terminal devices, diverse communications services and rapid connections. In 2016, DNA recorded net sales of EUR 859 million and an operating profit of EUR 91 million. DNA has more than 3.8 million subscriptions in its fixed and mobile communications networks. The Group also includes DNA Store, Finland's largest retail chain selling mobile phones. DNA shares are listed on Nasdaq Helsinki Ltd. For further information, visit www.dna.fi or follow us on Twitter @DNA_fi, @DNA_Business and @DNA_Palvelu and Facebook.