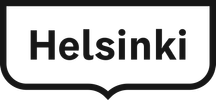 The plentiful and diverse programme of Helsinki's cultural centres will reach all residents in the autumn season
The diverse autumn programme of Helsinki's cultural centres Annantalo, Caisa, Kanneltalo, Malmitalo, Maunula House, Stoa and Vuosaari House features more than one thousand events to provide experiences for all the senses. The cultural centres invite residents of all ages to try out theatre, dancing, circus activities, concerts, movies, communal events, exhibitions and workshops across Helsinki. Due to the coronavirus situation, the events will follow intensified hygiene instructions and limit attendance in order to maintain safe distances.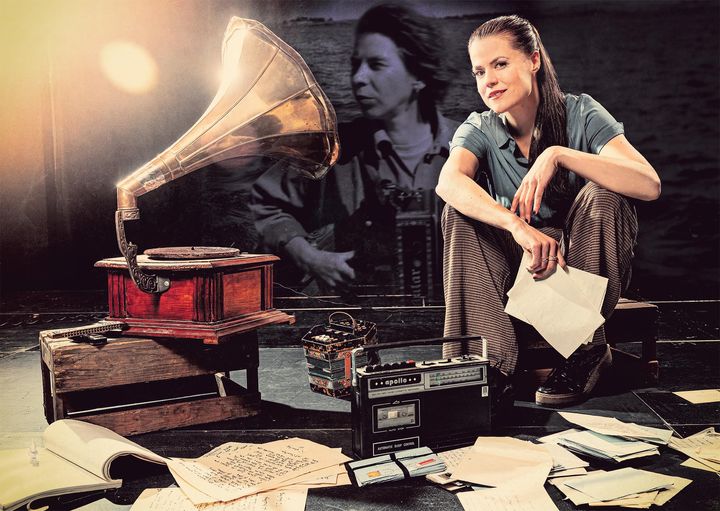 The autumn programme of Helsinki's cultural centres, featuring more than one thousand events, has now been published.
"In the spring, the coronavirus situation made us experience what it is like when an important part of Helsinki's soul – art and culture – is extinguished. Now that the cultural centres are relaunching their fine programme, many people are sure to feel like they are being reunited with beloved friends across Helsinki. So, let us rejoice over this reunion with professionals and friends of art and culture – while also taking good care of safety," comments Helsinki's Cultural Director Mari Männistö.
A diverse presentation of Tove Jansson's life and work at Vuosaari House
Performed by Emma Klingenberg and three musicians at Vuosaari House on 13 September, Tove Jansson − visdiktaren is a colourful concert with plenty of humour, featuring Jansson's lyrics with all-new compositions and arrangements, as well as familiar and beloved songs. The concert is produced in co-operation with Svenska Teatern.
The Tove and the Sea exhibition held from 24 September to 31 October will feature tapestries compiled by Curator Päivi Ahdeoja-Määttä from the Museum of Tuusula and archipelago-themed photographs taken by Tove Jansson's brother Per Olov Jansson. The tapestries depict subjects such as Tove Jansson's life, art and career as an illustrator, author and painter. The exhibition is being realised in co-operation with the Museum of Tuusula and Moomin Characters Ltd in honour of the artist's upcoming anniversary.
On 6 October, Vuosaari House will also premiere the film TOVE, which is a captivating drama about the creative energy of the world-renowned artist, as well as her search for identity and freedom. On 16 October, during the autumn holiday, Vuosaari House will screen the animated feature Moomins on the Riviera. The Käy Muumilaaksoon concerts for the whole family on 11 October in Finnish and Swedish will consist of familiar Moomin songs, with the concerts led by Benny Törnroos. Performed by Teater Kojan on 19 October based on Tove Jansson's famous story, Vem ska trösta Knyttet? (Who Will Comfort Toffle?) is an exciting, eventful and thought-provoking play about being an outsider, the difficulty of facing yourself and what kind of strength lies in friendship and togetherness.
Aino Venna and Ilona Jäntti's multisensory and intimate performance Keinu will enchant the audience at Caisa
Musician Aino Venna and circus artist Ilona Jäntti will fill the theatre hall of Caisa with a meditative and intimate performance in which the audience is brought very close to the performer. The audience is placed in a circle, and rope swings hung from the ceiling inside the circle provide the inspiration to Ilona Jäntti's aerial acrobatics. The music created for the performance by Aino Venna is reflective, even dreamlike in places.
As her medium, Ilona Jäntti uses swings made from ropes and planks – a staple of everyone's childhood. After the show, the audience may use them freely, taking their time to calm down and enjoy the swinging. The performance will premiere on 19 November, and it is produced in co-operation with Cultural Service for the Visually Impaired.
Dance theatre Tsuumi's experiential journey Suo, guacamole ja Jussi delves into societal polarisation at Kanneltalo
Directed by Reetta-Kaisa Iles, Suo, guacamole ja Jussi is a carnivalised performance event that takes the audience on a bus trip to the views in Kannelmäki and Tapiola. The performance was created by a free, multidisciplinary working group of freelancers, who are of the opinion that something must be done and said when hate speech increases and extreme groups are on the rise.
Based on Jani Nieminen's poetry piece Bigini, the performance delves into the increasing tension and divide in our societal atmosphere through art and science. The performance approaches its subject with no holds barred, drawing up straightforward characters for the audience to side with. Led by speeches by researcher Karin Creutz from the University of Helsinki, the performance features fact-based, fruitful dialogue with the audience, as opposed to uninformed opinions.
The performances will take place on 9–11 October, produced by Kanneltalo and Dance theatre Tsuumi in co-operation with Espoo City Theatre.
The A la Malmi series of music clubs at Malmitalo will introduce names of the future today
Malmitalo's club series A la Malmi will feature the freshest and most interesting music from the best makers of independent music. The club series will serve as a messenger of diverse music, providing an autumn programme consisting of genres ranging from indie pop to down-and-dirty rock, as well as more delicate forms of expression and urban folk music.
The coronavirus situation of the spring hit smaller artists and musical operators very hard, and for this reason as well, A la Malmi wants to do its part by also providing audiences with evenings featuring two performers. At least seven different artists/groups will perform at the five club evenings of the autumn. Worth a special mention is the Tampere theme in November, featuring performances by the band Amuri, who play wistful pop music and will be releasing their debut album in the autumn, and Joni Ekman, whose solo material creates a more tranquil atmosphere than his punk rock roots.
17 September Maustetytöt, 9 October Litku Klemetti, 30 October Puuluup (EST), Tuuletar, 27 November Amuri, Joni Ekman & Siivet, 5 December Räjäyttäjät
Race Horse Company's new musical circus club and circus courses for senior citizens at Stoa
On 22–24 October, the award-winning circus group Race Horse Company will join forces with the band Drapes 247 to create a unique club called Club Carousel, which combines live music and skilled contemporary circus performances. The club will feature a relaxed atmosphere seasoned with humour and wild surprises. Music will play, the carousel will spin and the bar will be open all evening.
Additionally, there is a wide variety of circus activities in Stoa's autumn programme. Performed on the family day of 13 September, Atlas is a performance for the whole family that combines contemporary circus, animation and architecture, with Ilona Jäntti's aerial acrobatics complemented by Tuula Jeker's projections. Premiering on 23 September, The Veil Project is an acrobatic journey into the human mind. Acrobat Salla Hakanpää will be performing with Edison the cat, with light and video design by Ainu Palmu and sound design by Joonas Pehrsson. The ambitious solo performance O'DD by Race Horse Company's trampoline virtuoso Rauli Dahlberg will take the audience to a futuristic dream reality of contemporary circus on 27–28 November. On 2−3 December, Circo Aereo's Lion – The Weird And Magical Abracadabra Circus Show will combine clownery, amazing magic and mime-infused animal taming.
At Stoa, visitors will also get to try out circus activities themselves. In addition to courses for babies, toddlers and families, there will now be circus courses for senior citizens: Circus for the brave!
Science for all the senses at Maunula House's artistic science event
Exploration, experimentation and play are the right and strength of people of all ages. On 12−14 November, Maunula House will hold a three-day science event, at which science comes close to the audience through art as well.
On 12−13 November, the event will be visited by authors and scientists such as Kirsi Lehto, whose book Astrobiologia was named science book of 2019. The art scenography group Flowers of Life will create a space-like atmosphere with their glow-in-the-dark art, while the Lovi ambient club will fill the house with a live performance. Saturday 14 November will feature Pop-up Heureka's science show Sähköä ilmassa (Electricity in the Air), which approaches electrical phenomena from surprising directions. Among other things, the performance will look into the electrical conductivity of humans and feature the world's smallest electric guitar. The house will also be filled with workshops.
At the event, children and young people will be provided with science education in co-operation with The Science Basement (TSB) collective and Kide Science.
The Criss-Crossing Ecologies exhibition at Annantalo will lead visitors to questions about the ecosystem
In August, Annantalo's gallery will feature the exhibition Criss-Crossing Ecologies by internationally renowned bioartists. The exhibition will present artworks that combine scientific observations on various phenomena and seek poetry in facts through art, science and design. The artists communicate these observations and facts in various ways and bring out the invisible.
Brandon Ballengée highlights the weakening environment through mutated frogs; Cecilia Jonsson's piece illustrates the acidity of the sea with a gigantic measuring instrument; Julia Lohmann focuses on seaweed as a material in her piece; Soichiro Mihara's piece enables visitors to hear radioactive radiation; Leena Saarinen creates an alphabet for birdsong; and Antti Tenetz examines the possibilities of artificial intelligence and biology from the perspective of space. 
The exhibition will be held from 20 August 2020 to 31 January 2021 in co-operation with the Annantalo arts centre and the Bioart Society. The exhibition is aimed at children and young people. It will provide visitors with opportunities to face complex and even difficult subjects as part of responsible multidisciplinary cultural education.
You can find more information about the season's entire event selection on the cultural centres' websites and in the season brochures provided by the City's cultural centres and libraries.
Contacts
Communications Specialist
Minna Roine
tel. 040 192 4579, minna.roine@hel.fi
City of Helsinki, Culture and Leisure
Communications and Marketing Services

Project Planner
Terhi Honkio
tel. 040 169 9706, terhi.honkio@hel.fi
City of Helsinki, Culture and Leisure
Communications and Marketing Services

Images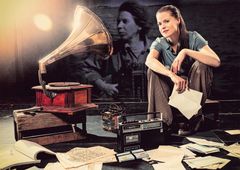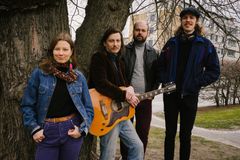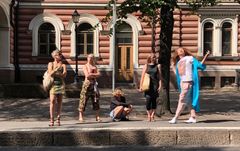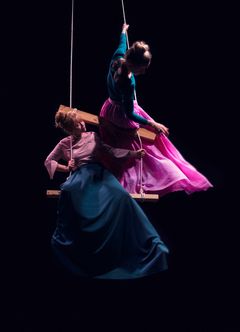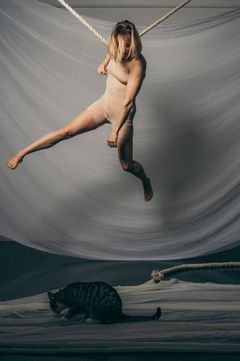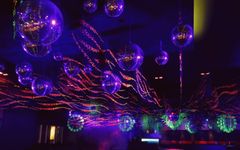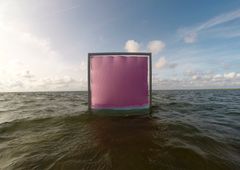 About Helsingin kaupunki, kulttuurin ja vapaa-ajan toimiala
Subscribe to releases from Helsingin kaupunki, kulttuurin ja vapaa-ajan toimiala
Subscribe to all the latest releases from Helsingin kaupunki, kulttuurin ja vapaa-ajan toimiala by registering your e-mail address below. You can unsubscribe at any time.
Latest releases from Helsingin kaupunki, kulttuurin ja vapaa-ajan toimiala
In our pressroom you can read all our latest releases, find our press contacts, images, documents and other relevant information about us.
Visit our pressroom