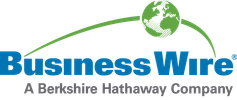 The Reasons Why Milan is the Best Choice for the European Medicines Agency
"With one of Europe's best research and business environment, excellent links with Europe and the world, a vibrant and globally renowned lifestyle, as well as superb conditions for a smooth and effective relocation, Milan is ready to host the European Medicines Agency (EMA)" stated Prof. Silvio Garattini, eminent scientist and Director of the Mario Negri Institute for Pharmacological Research in Milan, an authoritative foundation dedicated to world-class clinical and biomedical research.
This Smart News Release features multimedia. View the full release here: http://www.businesswire.com/news/home/20170824005820/en/
View of the Pirelli Building in downtown Milan (Photo: Explora Tourism).
Seven reasons demonstrate why Milan represents the ideal setting to ensure the continuity of EMA's operations during the post-Brexit transition and offers the opportunity for a fulfilling personal and professional life:
1) A Smooth Relocation - The EMA will be hosted in a superbly located, ready-to-use state-owned building, the "Pirelli Building". To foster retention, the EMA staff will be assisted in the transition by a newly established and fully dedicated Support Centre. Over 250 air connections per week with London will facilitate the transitional phase for staff needing to commute.
2) Europe at Your Fingertips - Three major airports (MPX, LIN, BGY) serve Milan with nearly 1,300 weekly flights to 27 EU capitals. A highly-developed rail and highway network connects the city to all other major Italian centres, to numerous globally renowned touristic destinations and to Italy's neighboring countries.
3) The Best Hospitality - With nearly 100,000 beds and 17,400 restaurants and bars, Milan provides a wide range of accommodation and catering choices, very recently strengthened thanks to EXPO 2015. Located in the city center, the new EMA headquarters would have excellent access to a wide range of facilities.
4) Science and Innovation - A comprehensive network of international schools, eighteen universities and art academies will be available to those who relocate, together with an extensive network of public and private research institutions which create a vibrant environment for research and innovation. Italy has the second largest pharmaceutical industry in Europe in terms of production volumes, 60% of which are in Milan's metropolitan area, and is the world's largest exporter of medicines per capita.
5) EU Sinergy - The Joint Research Centre (JRC), the European Commission's science and knowledge Directorate General, is based in Ispra, approximately 50km North of Milan, and the European Food Safety Authority (EFSA) is based in Parma, 120km South-East of the city. This creates the potential for three EU science and research bodies to be based within 200km of each other, providing ample opportunities for an effective collaboration.
6) Italian Lifestyle - Quality of life in Milan is among the very best in the world, with abundant high-quality housing at competitive prices, a state-of-the-art health system, a thriving artistic and cultural environment, a unique food scene, and an efficient public transport system including car and bike sharing schemes. Everything is in reach: the beauty of the Italian coastline, the charm of Italy's lakes and the wonders of the highest mountains in Europe.
7) Career Opportunities - Milan is a leader in financial and banking services, engineering, communication, manufacturing, energy, and basic and applied research. The city also plays an unrivalled role in the design and fashion industry. Nearly 3,600 multinational companies, with 280,000 employees and a yearly turnover of €167 billion, have chosen Milan as their base to manage their operations in Italy, Europe and globally.
Fondazione Milano per EXPO
The Foundation is a no-profit organization operating since 2008 which contributed to the success of EXPO 2015, both in the bidding phase and during the universal exposition in Milan (May 1st - October 31st, 2015). Created by Assolombarda (the Lombardy regional association of entrepreneurs), the Metropolitan Chamber of Commerce of Milan, Monza and Brianza and Lodi, and a group of entrepreneurs, the Foundation promotes international cooperation models featuring a high degree of social responsibility.
Visit our website: http://emamilano.eu
Watch our video: https://youtu.be/HEjkDgglslg
Visit the Fondazione website: www.fondazionemilanoperexpo2015.it
View source version on businesswire.com: http://www.businesswire.com/news/home/20170824005820/en/
Contact information
Press contact Fondazione Milano:
Matteo Martone
APCO Worldwide
emamilano@apcoworldwide.com
Tietoja julkaisijasta
Business Wire
http://www.businesswire.com
For more than 50 years, Business Wire has been the global leader in press release distribution and regulatory disclosure.