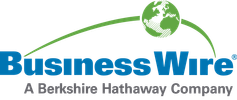 The Royal Bank of Scotland plc - Stabilisation Notice
Regulatory News:
Ei saa levittää, suoraan tai välillisesti, kokonaan tai osittain, Yhdysvalloissa tai millään lainkäyttöalueilla, joissa sellainen jakelu olisi lainvastaista.
Republic of Finland
Vakauttamista edeltävä ilmoitus
The Royal Bank of Scotland plc, (contact: Rom Balax, tel: 020 7085 6268) täten ilmoittaa, että seuraavassa nimetyt vakauttamisjohtajat voivat vakauttaa seuraavien arvopaperien tarjouksen markkinoiden väärinkäyttödirektiivin (EU/596/2014) mukaisesti komission delegoidun asetuksen EU/2016/1052 nojalla.
Arvopaperit:
Liikkeellelaskija:
 
Republic of Finland
Mahdollinen takaaja:
 
Yhteenlaskettu nimellisarvo:
EUR TBC
Kuvaus:
10y Senior Fixed
Myyntinoteeraus:
tbc
Muut tarjousehdot:
tbc
Vakauttaminen:
Vakauttamisjohtaja(t):

 

 

 

 

 

 

Vakauttamispaikka:

The Royal Bank of Scotland plc (trading as NatWest Markets) (co-ordinating stabilisation manager)

Barclays Bank PLC

Danske Bank A/S

Goldman Sachs International

Société Générale

 

Helsinki

Vakauttamisajanjakson odotetaan alkavan:
30th August 2017
Vakauttamisajanjakson odotetaan päättyvän viimeistään:
Enintään 30 päivän kuluttua arvopapereiden ehdotetusta liikkeeseenlaskupäivästä
Lisäosakeoption olemassaolo, enimmäiskoko ja olosuhteet:
Vakautusjohtajat voivat tarjota arvopaperien lisäoptiosumman, joka ei ylitä 5 % edellä mainitusta yhteenlasketusta nimellisarvosta.
Edellä olevien arvopapereiden tarjouksen yhteydessä vakautusjohtajat voivat tarjota arvopaperien lisäoptioita tai vaikuttaa tapahtumiin pyrkien tukemaan arvopapereiden markkinahintaa tavallista korkeammalla tasolla. Ei ole kuitenkaan mitään varmuutta siitä, että vakautusjohtajat ryhtyvät vakautustoimiin ja että mahdollisesti alkaneet vakautustoimet voivat lakata milloin tahansa.Vakautustoimenpiteet tai lisäosakeoptioiden tarjoaminen suoritetaan noudattaen kaikkia voimassa olevia lakeja ja sääntöjä.
Tämä tiedote on tarkoitettu vain tiedoksi, eikä se ole kutsu tai tarjous sitoutua, merkitä tai hankkia tai luovuttaa liikkeeseenlaskijan arvopapereita millään lainkäyttöalueella.
Tämä tiedote on suunnattu ja sitä koskevien arvopapereiden tarjous on voimassa vain Yhdistyneen kuningaskunnan ulkopuolella oleville henkilöille ja Yhdistyneessä kuningaskunnassa oleville henkilöille, joilla on ammattimaista kokemusta investoinneista tai jotka ovat varakkaita henkilöitä Financial Services and Markets Act 2000 (Financial Promotion) -lain 12 (5) pykälän mukaisesti, eikä se koske muita Yhdistyneessä kuningaskunnassa olevia henkilöitä.
Sen lisäksi ja siinä määrin kuin tämä ilmoitus viestitään tai arvopapereiden tarjous tehdään Euroopan talousalueen jäsenvaltiossa, joka on pannut täytäntöön direktiivin 2003/71/EY, joka on muutettu (yhdessä kaikkien siihen liittyvien täytäntöönpanotoimenpiteiden kanssa missä tahansa jäsenvaltiossa, "Esitedirektiivi") ennen sellaisen arvopapereihin liittyvän esitteen julkistamista, jonka on hyväksynyt toimivaltainen viranomainen kyseisessä jäsenvaltiossa esitedirektiivin mukaisesti (tai jonka toimivaltainen viranomainen on tarvittaessa hyväksynyt toisessa jäsenvaltiossa ja joka on ilmoitettu toimivaltaiselle viranomaiselle kyseisessä jäsenvaltiossa esitedirektiivin mukaisesti), tämä tiedote ja tarjous osoitetaan ja suunnataan kokeneille sijoittajille kyseisessä jäsenvaltiossa esitedirektiivin tarkoituksen mukaisesti (tai muille henkilöille, joille tarjous voidaan laillisesti osoittaa), eivätkä kyseisen jäsenvaltion muut henkilöt saa käsitellä niitä tai luottaa niihin.
Tämä tiedote ei ole arvopapereiden myyntitarjous Yhdysvaltoihin. Edellä mainittuja arvopapereita ei ole rekisteröity vuoden 1933 United States Securities Act -lain mukaisesti, niitä ei rekisteröidä sen mukaisesti eikä niitä saa tarjota tai myydä Yhdysvalloissa ilman rekisteröintiä tai rekisteröintiä koskevaa poikkeuslupaa. Arvopapereita ei tulla tarjoamaan julkisesti Yhdysvalloissa.
Katso lähdeversio osoitteessa businesswire.com: http://www.businesswire.com/news/home/20170830005494/fi/
Contact information
The Royal Bank of Scotland plc
Rom Balax
tel: 020 7085 6268
Tietoja julkaisijasta
Business Wire
http://www.businesswire.com
For more than 50 years, Business Wire has been the global leader in press release distribution and regulatory disclosure.