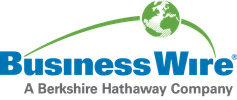 The Saga Foundation Announces Its Plan to Create a Non-Anonymous, Reserve-Backed Digital Currency
The Saga Foundation (saga.org) announces today its mission to create Saga (SGA), the first non-anonymous blockchain-based digital currency. The currency is designed with a tamed volatility mechanism. These characteristics can set the ground for the currency to become a store of value and a medium of exchange.
Saga is designed to address legitimate concerns expressed by policy makers, regulators and market participants regarding cryptocurrencies; mainly their anonymity, lack of underlying value and high volatility.
Saga holders must satisfy full KYC (Know Your Customer) qualification and AML (Anti Money Laundering) requirements under Swiss law. With such disclosures, Saga resolves concerns about participant accountability, an issue that is generally raised regarding cryptographic currencies.
Saga aims to promote a low-volatility environment, combining the virtues of blockchain technologies with algorithmic representations of financial tools. For this reason, Saga is backed by a variable fractional reserve that is anchored to the IMF's SDR. These reserves will be deposited with regulated banks through algorithms in the underlying Smart Contract System.
Dr. Jacob Frenkel stated: "While Blockchain technologies have gained growing acceptance, encryptic currencies have raised public policy concerns, since they are anonymous, unbacked, and are highly volatile. I share these concerns and see great value in Saga's vision to address them properly."
Prof. Myron Scholes stated: "Blockchain technologies will change financial infrastructure, from a current focus on transactions processing to transactions analyzing. This facilitates more efficient client solutions to their financial problems. The Saga project aims to develop a sustainable and efficient blockchain-based cryptocurrency that I support through becoming a member of its advisory council."
Mark Tluszcz, CEO at Mangrove Capital Partners stated: "Saga represents a step change in maturity for digital currencies. The first that combines material benefits to the existing financial system with the potential and needs of the digital world. It's the strongest team in the space and we are delighted to be backing the project."
Saga Foundation's Founder & President, Ido Sadeh Man stated: "The creation of Saga is based on interdisciplinary knowledge, permitting the implementation of monetary models to tame volatility and allow regulatory access to participants' identity. We are fortunate to have the involvement and insights of global leaders, who along with the other members of our Advisory Council, are helping us to design the first non-anonymous blockchain-based digital currency."
Additional members of the Advisory Council are:
• Prof. Dan Galai: Co-Developer of the Chicago Board Options Exchange's Volatility Index (VIX)
• Prof. Emin Gün Sirer: Professor & Co-Director at the Initiative for Cryptocurrencies and Smart Contracts at Cornell University
• Prof. Raz Chen-Morris: Humanities Department Chair at the Hebrew University of Jerusalem
The Saga Foundation is not conducting an ICO. Rather, it enjoys the support of accredited investors, VC's and hedge funds, amongst which are Mangrove Capital Partners, Lightspeed Venture Partners, The Singulariteam Technology Group and Initial Capital.
About Saga:
Saga Foundation is headquartered in Switzerland, and is governed by Swiss law and regulations, including the rules of the Supervisory Authority of Swiss Foundations ESA and the Financial Market Supervisory Authority FINMA. The purpose of the not for profit Saga Foundation, as defined in its statutes, is: "promoting and developing new technologies and applications, especially in the fields of new open and decentralized software architectures. A dominating but not exclusive focus is set on the promotion and development of the so-called Saga protocol and the related technologies, as well as the promotion and support of applications using the Saga protocol". The Foundation aims to create of a digital currency which functions as a means of payment, in order to facilitate a stable global ecosystem. For more information, go to: saga.org
Press Inquiries:
Email: press@saga.org
Twitter: twitter.com/sagafoundation
View source version on businesswire.com: https://www.businesswire.com/news/home/20180322005103/en/
Contact information
Saga Foundation
Roi Carthy
press@saga.org
Tietoja julkaisijasta
Business Wire
http://www.businesswire.com
For more than 50 years, Business Wire has been the global leader in press release distribution and regulatory disclosure.