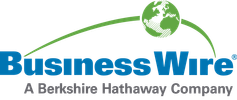 The SmartStream RDU Steams Ahead with a Fully Integrated Reference Data Service for MiFID II
The SmartStream Reference Data Utility (RDU), founded by Goldman Sachs, JPMorgan Chase, Morgan Stanley and SmartStream, today announced a new Markets in Financial Instruments Directive II (MiFID II) reference data service, enabling financial organisations to more easily meet regulatory requirements, which go live in January 2018. The SmartStream RDU MiFID II service is now in testing with customers.
The RDU provides a fully integrated reference data set to support pre-trade price transparency, post-trade reporting and transaction reporting, sourcing data from ESMA, ANNA, GLEIF, the National Competent Authorities and trading venues, as well as enrichment feeds, where applicable. The result is a simple to use, enriched source that allows customers to focus on ensuring that their trading processes comply with the new regulations. In addition to an aggregated data feed, the service includes an API that allows customers to integrate with the ANNA Derivatives Service Bureau for ISIN look-up and creation, and determine if an OTC instrument has an equivalent that is Traded on a Trading Venue (ToTV).
Peter Moss, CEO, The SmartStream Reference Data Utility, states: "In workshops with over 40 Systematic Internalisers and other industry participants, we've observed a wide variance in MiFID readiness. Our goal is to shield customers from what is a very fluid MiFID environment, accelerate their implementation program and protect their critical path from gaps in availability of key data sets and regulatory interpretation. We are already in testing with clients, helping prepare them for the industry tests that will take place in the summer".
Ends
About The SmartStream Reference Data Utility
The SmartStream Reference Data Utility (RDU) is a managed service that delivers complete, accurate and timely reference data for use in critical regulatory reporting, trade processing and risk management operations, dramatically simplifying and reducing unnecessary costs for financial institutions.
The RDU acts as a processing agent for its participants selected data sources; sourcing, validating and cross-referencing data using market best practises so that these processes do not need to be duplicated in every financial institution. An experienced global team, who operate under the compliance frameworks of their customers, deliver data that is fit-for-purpose, consistent and in a format that is specific to the financial institutions' needs.
View source version on businesswire.com: http://www.businesswire.com/news/home/20170614005111/en/
Contact information
Dina Communications
Shamira Alidina
Media Relations Director
Tel +44 (0) 7801 590718
Email: shamira@dinacomms.com
or
SmartStream Technologies
Nathan Gee
Marketing Director
Tel: +44 (0) 20 7898 0630
Email: nathan.gee@smartstream-stp.com
Tietoja julkaisijasta
Business Wire
http://www.businesswire.com
For more than 50 years, Business Wire has been the global leader in press release distribution and regulatory disclosure.