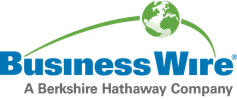 The World Games 2017 Delivered across Europe with SES Video
The 10th edition of the World Games 2017 will be distributed in Europe jointly by SES and ATM System, the official host broadcaster for the multi-sport event. The international event, taking place in Wroclaw, Poland, from 20 to 30 July 2017, will be transmitted via two SES satellites: SES-4 located at 22 degrees West and ASTRA 3B at 23.5 degrees East.
This Smart News Release features multimedia. View the full release here: http://www.businesswire.com/news/home/20170719005583/en/
SES-4 Launch (Photo: Business Wire)
Under the agreement announced by SES (Euronext Paris:SESG) (LuxX:SESG), ATM System will be responsible for TV production and will use SES's satellite capacity for distribution from the Wroclaw sports arenas to broadcasters across Europe.
The broadcast will include the opening ceremony on 20 July at 19.00 CET, and will feature 31 sporting disciplines performed by over 3,000 international athletes, including ball and precision games, water and aerial sports, gymnastic, and martial arts.
"The World Games is a very exciting event, and we are pleased to provide our services for its distribution across Europe," said Martin Ornass-Kubacki, Vice President, Sales Central Eastern Europe, SES Video. "Thanks to our satellites, European viewers will be able to enjoy every single moment of their favourite sports and cheer on their favourite athlete."
Follow us on:
Twitter: https://twitter.com/Astra_Polska
LinkedIn: https://www.linkedin.com/company/ses
Facebook: https://www.facebook.com/SES.Satellites
YouTube: http://www.youtube.com/SESVideoChannel
Blog: https://www.ses.com/news/blogs
Media Gallery: https://www.ses.com/media-gallery
SES White papers are available under: https://www.ses.com/news/whitepapers
About SES
SES is the world-leading satellite operator and the first to deliver a differentiated and scalable GEO-MEO offering worldwide, with more than 50 satellites in Geostationary Earth Orbit (GEO) and 12 in Medium Earth Orbit (MEO). SES focuses on value-added, end-to-end solutions in two key business units; SES Video and SES Networks. The company provides satellite communications services to broadcasters, content and internet service providers, mobile and fixed network operators, governments and institutions. SES's portfolio includes the ASTRA satellite system, which has the largest Direct-to-Home (DTH) television reach in Europe, O3b Networks, a global managed data communications service provider, and MX1, a leading media service provider that offers a full suite of innovative digital video and media services. Further information available at: www.ses.com
View source version on businesswire.com: http://www.businesswire.com/news/home/20170719005583/en/
Contact information
SES
Markus Payer
Corporate Communications & PR
Tel. +352 710 725 500
Markus.Payer@ses.com
Tietoja julkaisijasta
Business Wire
http://www.businesswire.com
For more than 50 years, Business Wire has been the global leader in press release distribution and regulatory disclosure.