This is what a scene of a Netflix hit series, directed by Renny Harlin, would look like – DNA made it possible to take part in an unprecedented action scene remotely from London to Finland
Finland's most successful director of action films, Renny Harlin, admits to being an eager Money Heist fan. DNA wanted to see what a scene in the series would look like when filmed in Finland. The spectacular robbery scene filmed at the Helsinki Post Office on Monday, 25 October, was directed remotely from London.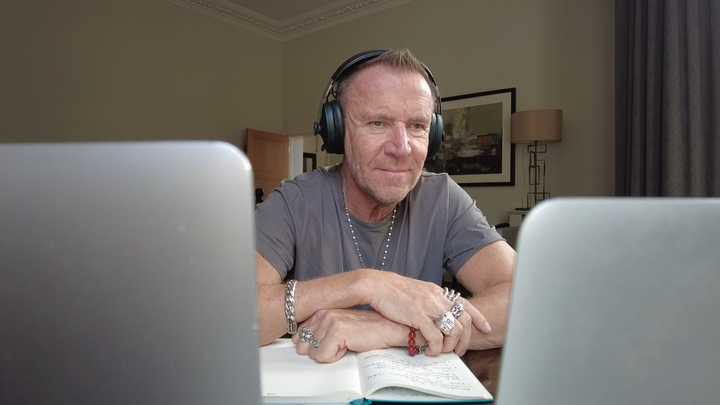 People in the centre of Helsinki may have rubbed their eyes on Monday, as figures dressed in red overalls ascended by wire from the building they had occupied onto the roof of the Post Office, with a helicopter hovering in the air.
This was a filming situation related to the unique collaboration between DNA and Netflix, in which a scene from Finns' favourite series Money Heist was recorded.
'When DNA introduced me to the idea of remotely directing for marketing purposes a scene that bows to the idea of my favourite series, I couldn't help but agree. I'm already looking forward to the last five episodes of Money Heist coming out in December, it's an absolutely amazing series,' director Renny Harlin rejoices.
According to Juha-Matti Nieminen, Executive Producer at Directors Guild, which was responsible for the filming, the situation was quite exceptional in Finland.
'Organising the filming right in the centre of Helsinki with all its special effects, stunt men and helicopters required extreme professionalism from the film crew and production, which can be seen and heard in the final product,' he says.
Money Heist is also the undisputed favourite series of Finns in the DNA TV Hubi service
DNA expanded its partnership with streaming service Netflix, which began in 2017, in November last year when the streaming service's family subscription was bundled with home broadband for the first time worldwide. Money Heist has proven to be a favourite series of Finns, from which the idea for versioning with Netflix originated.
'Netflix is the number one favourite of Finns in paid streaming services, and the conclusion of Money Heist is certainly expected in many homes. From these elements, an idea was born of what a scene from the series could look like, adapted by action film director Renny Harlin. Getting Renny on board was the icing on the cake, as remote directing is possible using fast, low-latency connections. Many industries have innovated by utilising new technology, and it is really inspiring from the telecommunication operator's point of view,' says Katri Perälä, Head of DNA's Home Broadband Business.
The scene was directed remotely from London
Coronavirus restrictions have affected the shooting of film productions and developed new creative alternatives for the industry. The methods learned during the coronavirus pandemic were genuinely put into practice, as while filming took place in Helsinki, Harlin was able to be in charge of production from his home sofa in London.
'During the coronavirus pandemic, many people have become familiar with working remotely, and in this case, too, interaction with the film crew took place via digital connections in real time. This was a really interesting experience and the practice went really well,' Harlin says.
It was also different from the normal shooting situation of a film or series in that the whole scene was filmed with just one shot. No time was wasted in post-production either, as the result was ready on Tuesday, about a day after the filming started.
'Directors Guild had good experiences with remote directing, as they had already tested remote practices in making a short film early in the year. Based on these experiences, this also worked really well, although the difficulty factor was increased by the need to succeed on the first take. At the same time, at least to our knowledge, this production is the first time that a scene in Finland is directed remotely from another country using our 5G connections,' says Katri Perälä of DNA.
More information:
Katri Perälä, Head of Broadband Business, DNA Plc, tel. +358 44044 3594, katri.perala@dna.fi
DNA Corporate Communications, tel. +358 44 044 8000, communications@dna.fi
About DNA Oyj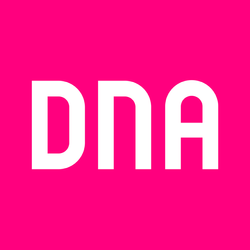 DNA Oyj
PL 10
01044 DNA
http://www.dna.fi
DNA is one of the leading telecommunications companies in Finland. We want to make our customers' daily lives less complicated. We offer connections, services and devices for homes and workplaces, contributing to the digitalisation of society. DNA's customers are continuously among the world mobile data usage leaders. DNA has about 3.6 million subscriptions in its fixed and mobile communications networks. The company has been awarded numerous times as an excellent employer and family-friendly workplace. In 2020, our total revenue was EUR 934 million and we employ about 1,600 people around Finland. DNA is a part of Telenor Group, a leading telecommunications company across the Nordics. More information: www.dna.fi, Twitter @DNA_fi, Facebook @DNA.fi and LinkedIn @DNA-Oyj.