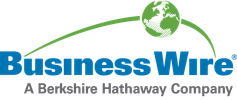 Time for a Turning Point in the Internet of Things: Sigfox Announces Ground Breaking News to Hit the Market at Sigfox World IoT Expo
Sigfox, pioneer of the Low Power Wide Area (LPWA) connectivity, will be kicking off its very first Sigfox World IoT Expo , on 25th – 26th September 2017, in Prague. During this inaugural flagship event, Sigfox will launch its family of brand-new services, designed to open a new space in the history of the Internet of Things (IoT).
This Smart News Release features multimedia. View the full release here: http://www.businesswire.com/news/home/20170914005770/en/
Sigfox World IoT Expo, first Sigfox Flagship event (Photo: Sigfox)
The event will gather all Sigfox Operators coming from around the world as well as over 400 business partners and 1,000 professionals who are contributing to the IoT revolution.
"The Sigfox World IoT Expo represents an incredible milestone in our journey, and is set to become a landmark in the IoT landscape. We have been building this momentum since our creation, in 2011, enabling industrial applications and delivering millions of messages every day", said Ludovic Le Moan, CEO of Sigfox, who will give the event opening keynote.
"Our value proposition is unique, and that's what we will demonstrate in Prague, through successful customer stories around the world."
In just six years Sigfox has created the Low Power Wide Area (LPWA) connectivity that has fuelled the take-off of the IoT. Thanks to its technology, Sigfox can pick-up very small signals sent by IoT devices from around the world – using the lowest amount of energy - opening up new business models and solutions that weren't previously possible due to battery and cost constraints.
The agenda explores how the Sigfox IoT solution is now being used worldwide to transform businesses, create new solutions and change the world for the better.
Speakers on the mass IoT revolution include:
Industrial groups: Airbus, Bosch, Total, Securitas Direct
Global operators: Telefonica, T-Mobile, Telia
Ecosystem partners: ST Microelectronics, ON Semiconductor, Avnet, Roland Berger, PwC
The IFC World Bank Group
The Sigfox Foundation
A full list of confirmed speakers can be found at http://world-iot-expo.com/#speakers
The event is co-organized with SimpleCell, the exclusive Sigfox Operator in Czech Republic.
Pavel Sodmka, managing partner at SimpleCell, said, "We are delighted to be Sigfox's host partner in delivering the first Sigfox World IoT Expo, and the first ever event of this scale, dedicated to the mass IoT. This flagship event sets to put a stake in the ground for both Sigfox and the industry at large."
For more information or to register for the World IoT Expo, Sigfox's first flagship event, please visit http://www.world-iot-expo.com
- Ends –
About Sigfox
For more information visit Sigfox's website, Twitter, Facebook and Youtube.
View source version on businesswire.com: http://www.businesswire.com/news/home/20170914005770/en/
Contact information
Notes to Editor
Sigfox
Media Contacts
Laurence Collet / Ornella Bersanetti
press@sigfox.com
or
Edelman for Sigfox World IoT Expo
Simon.chan@edelman.com
Tietoja julkaisijasta
Business Wire
http://www.businesswire.com
For more than 50 years, Business Wire has been the global leader in press release distribution and regulatory disclosure.