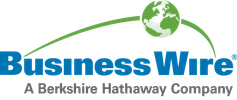 TimeXtender Announces Worldwide Technology Partnership with Tableau
TimeXtender, a recognized global software company enabling self-service BI and analytics, has announced that it has been named a certified technology partner with Tableau Software.
Tableau selects its partners with what it considers leading technology companies in the data and analytics industry and suitable with Tableau products and solutions. TimeXtender was therefore selected as a new partner as its Discovery Hub® works seamlessly with Tableau, allowing customers to make business decisions in a timely manner based on data that is important to them. Discovery Hub® is an innovative architecture enabling self-service BI & analytics that couples closely with Tableau, which provides the data visualization needed.
"TimeXtender Discovery Hub® offers organizations a great way to provide business users the data they need, by providing a self-service environment that can serve data to Tableau customers. It provides a way for people across the enterprise to look and evaluate data based on the same numbers, calculations and definitions," said Todd Talkington, Director of Technology Partnerships at Tableau. "We are excited to work with partners, like TimeXtender, which further the capabilities of governed self-service analytics for our joint customers."
Furthermore, TimeXtender's Discovery Hub® helps companies ensure that corporate data is governed, compliant, and secured, while making it available for the right business user as needed, when needed. Through automation, Discovery Hub® creates and manages enterprise-wide data models that ensure one source and one view, allowing for friction-free communication across the organization, ensuring one single view of all KPI's. It is a highly scalable solution since models and transformations are built once, meaning everyone using Tableau can benefit from these governed models and therefore avoid tailored reports and silos of extractions and transformations.
"For users, getting access to data is always an issue, but by adding TimeXtender our customers have a better and faster way to organize their data," said Gary Storr, managing director of CSpring, a Tableau Alliance Partner.
"SDG is excited about being able to offer a tight integration between TimeXtender and Tableau, so that our customers can create consistent reports in minutes, based on well-governed and validated data," said Andrea Tagliaferro, CEO at SDG Italy.
TimeXtender is looking to add new Tableau partnerships across all global regions. This alliance will allow Tableau partners to offer TimeXtender's Discovery Hub® to existing customer sites, acquire new customers, provide more Tableau solutions, and offer greater value and satisfaction for customers.
A free Webinar to show how you can power up your Tableau visualizations with an agile and scalable data foundation will be held on March 21. Sign up here .
View source version on businesswire.com: http://www.businesswire.com/news/home/20180315005121/en/
Contact information
for TimeXtender
Dave Costello, 1-781-334-3283
dave@techsposure.com
or
TimeXtender
Roberto Leiton
Director, Partner Channel & Alliances
rleiton@timextender.com
Tietoja julkaisijasta
Business Wire
http://www.businesswire.com
For more than 50 years, Business Wire has been the global leader in press release distribution and regulatory disclosure.