Top 5 statistics reveal: These are the smart home devices that Finns want – current trends indicate a need for 5G at home
Finns are increasingly keen to introduce a variety of smart devices into their daily lives. DNA's sales statistics show that devices previously considered to be luxuries are quickly becoming common in Finnish homes, and a smart home is no longer the exclusive right of tech enthusiasts.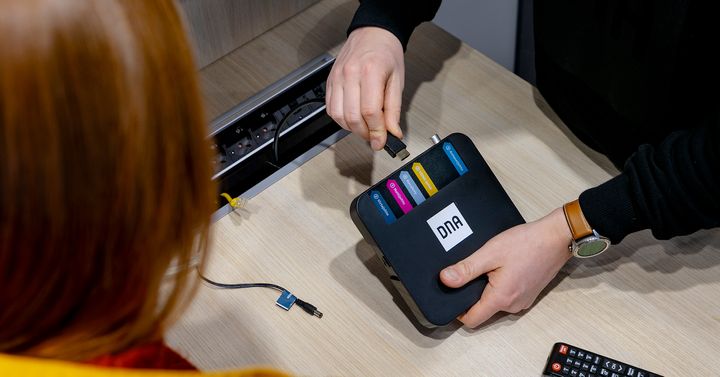 Compared to last year's figures for February–June, the highest growth has been seen in smart lighting, which has experienced a rise of almost 50 per cent. DNA started selling robot vacuum cleaners this year, and there has been clear interest from the outset.
"Sales of smart lighting have risen strongly in the Finnish market. The number of robot vacuum cleaners in Finnish homes has already increased dramatically. This is most likely due to people wanting to make their daily lives easier, for example, by not needing to worry about vacuuming.  When it comes to vacuum cleaners, all of the trends seem to be accelerating and I expect them to be the fastest growing product group during the end of the year," says Pekka Väisänen, Senior Vice President, Consumer Business, DNA.
Interest in smart speakers has also increased. However, the fact that they can't yet be controlled in Finnish is currently preventing their use from becoming more widespread. Väisänen believes, that there'll be a burst in sales as soon as Finnish language becomes supported.
Many smart home builders run into the same problem – current trends show why 5G is required 
The increasing number of smart devices will inevitably mean that Finnish households will require faster internet connections. Väisänen believes that, for many people, this will be concrete proof of the benefits of 5G.
"5G enables the simultaneous use of more devices in a network, and this is not restricted to just robot vacuum cleaners and smart lighting. Many of us now have multiple computers, smartphones, tablets and networked smart TVs in our homes. A good 5G connection will ensure that they all work together with networked home appliances, which are growing in popularity."
Your own "slice" of the net preserves speed even during heavy traffic
Operators are also facing a challenge, as consumers need ever faster and more reliable connections to their homes. Those living in detached houses in particular may find their connection under pressure when the net is being used by adults for teleworking, children for schoolwork, and the whole family for entertainment.
DNA has risen to this challenge by introducing DNA Home 5G, which has a minimum guaranteed speed of 100 Mbit/s. This speed guarantee will prevent any disruptions caused by speed variations in the mobile network, thereby ensuring a reliable home internet connection. Capacity management – and in the future 5G network slicing – will be used to guarantee connection speeds and provide customers with their own lane.
"In practice, the speed guarantee means that your home internet will continue to work reliably, even if all your neighbours are watching the Finland-Sweden hockey finals online at the same time. In a normal mobile network, everyone would have to share the same bandwidth, but DNA Home 5G users will be guaranteed their own slices," Väisänen explains.
He reminds us that smart homes mean more than just devices and voice commands. Many Finns are currently making their homes smarter with a variety of measuring instruments and remote monitoring tools.
"The popularity of measuring instruments and remote monitoring tools is clearly rising. This is particularly true for recreational buildings and holiday homes, and improved internet connections are enabling a broad range of remote monitoring options from cameras to sockets and even air source heat pumps. They allow you to keep track of and control what's going on at your summer cottage. And this is, of course, becoming more common at home as well," says Väisänen.
Top 5 bestselling smart home device categories
DNA TV Hubi
Smart TVs
Robot vacuum cleaners
Smart lighting
Smart speakers
Bestselling product by category
DNA TV Hubi
Smart-TVs: Samsung 55" Crystal UHD 4K Smart TV UE55TU7005
Robot vacuum cleaners: iRobot Roomba 975
Smart lighting: Philips Hue White & Colour light strip
Smart speakers: LG XBOOM AI ThinQ smart speaker
Further information for the media:
Pekka Väisänen, Senior Vice President, Consumer Business, DNA Plc, tel. +358 (0)44 040 0168, pekka.vaisanen@dna.fi
DNA Corporate Communications, tel. +358 (0)44 044 8000, viestinta@dna.fi
More information about our 5G network: www.dna.fi/5G
Images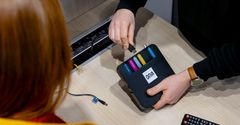 About DNA Oyj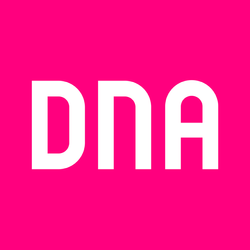 DNA Oyj
PL 10
01044 DNA
http://www.dna.fi
DNA is one of the leading telecommunications companies in Finland. We want to make our customers' daily lives less complicated. We offer connections, services and devices for homes and workplaces, contributing to the digitalisation of society. DNA's customers are continuously among the world mobile data usage leaders. We are Finland's largest cable TV operator. DNA has more than 4 million subscriptions in its fixed and mobile communications networks. The company was ranked the best employer in Finland in the large companies category of the 2019 Great Place to Work survey. In 2019, our net sales were EUR 942 million and we employ about 1,600 people around Finland. DNA is a part of Telenor Group, a leading telecommunications company across the Nordics. More information: www.dna.fi, Twitter @DNA_fi, Facebook @DNA.fi and LinkedIn @DNA-Oyj.