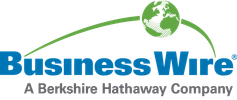 Two New Innovative Swiss Made EDOF IOLs for Cataract Surgery
The company Swiss Advanced Vision (SAV-IOL SA) announced today the launch of LUCIDIS and EDEN, two new intraocular lenses (IOLs) for the cataract surgery, both using the Instant Focus EDOF patented technology. With a brand-new concept, LUCIDIS brings two major achievements for the monofocal market: extending the depth of focus on a monofocal lens while being the first affordable EDOF IOL. Thanks to its advanced refractive design, it allows an extension towards the near and intermediate vision. At the same time, SAV-IOL is building on the success of the InFo lens for the multifocal market: with a convenient blister packaging, EDEN, the reference in the premium hybrid segment, offers high performance continuous vision.
This Smart News Release features multimedia. View the full release here: http://www.businesswire.com/news/home/20170915005005/en/
Launch of EDEN and LUCIDIS, two new innovative intraocular lenses for the cataract surgery using advanced EDOF technology (Photo: SAV-IOL SA)
"Through EDEN, we consolidate our current product range with regards to high vision performance, based on our strong patients' feedback. With LUCIDIS, the positioning is totally different: it's a breakthrough product that provides an extended vision for patients at an affordable price. We are very excited to release LUCIDIS as the first EDOF monofocal lens." says Max Boysset, CEO of Swiss Advanced Vision. "Offering Swiss made EDOF technology to the largest number of patients is our mission. SAV-IOL addresses now the mono- and multifocal markets with LUCIDIS and EDEN. Looking at the future, we are already working on a new product line made of IOLs that will fit individual patients need."
LUCIDIS, EDEN, and InFo lenses, through the Instant Focus technology, are designed to provide patients suffering from cataract a high-quality solution to retrieve a continuous vision with minimized dysphotopsia while preserving the resolution and contrast sensitivity. All lenses are available with an external diameter of 10.8 mm and 12.4 mm, in a plastic blister packaging (EDEN and LUCIDIS) and in glass vial packaging (InFo).
About SAV-IOL SA: Swiss company located in the French speaking part of Switzerland. BSI site certification MD 615363
About LUCIDIS, EDEN, InFo: Intraocular lens +5.0 D to 30.0 D, by step of 0.5 D, available in 10.8 mm and 12.4 mm. BSI CE certification CE 615365
View source version on businesswire.com: http://www.businesswire.com/news/home/20170915005005/en/
Contact information
SAV-IOL SA
Jean-Baptiste Marceau
Sales and Marketing Manager
Direct Line: +41 32 566 54 05
jean-baptiste.marceau@sav-iol.com
sav-iol.com
Tietoja julkaisijasta
Business Wire
http://www.businesswire.com
For more than 50 years, Business Wire has been the global leader in press release distribution and regulatory disclosure.