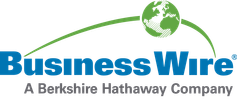 UiPath Partner Forward EMEA Audience Backs Automation First Initiative
Today's first #UiPath Partner Forward EMEA conference in London saw approximately 400 UiPath partners from across the region unanimously back the company's Automation First initiative, which puts them at the centre of plans to meet accelerating demand for Robotic Process Automation (RPA) and artificial intelligence (AI).
Daniel Dines, CEO and Co-founder of UiPath, the leading enterprise RPA software company, laid out the imperative for an Automation First mindset that radically drives productivity and job satisfaction, enabling people to solve problems and create value instead of doing mundane work. He also reinforced the importance to design automation that is easy-to-use, open and extensible, and which will ultimately offer the best path to AI across customers' digital transformation journey.
Dozens of partners have already shared their interest to propose technology and go-to-market investments in an Automation First approach through UiPath's $20M investment fund committed by the company earlier this month.
Partners have also become very active with UiPath Go! and RPA customers have shown interest in this new marketplace that features UiPath-vetted reusable automation components. Regional, global and technology partners that have contributed components to UiPath Go! are experiencing hundreds of downloads since its launch in early October.
At the event, ABBYY, PwC, Roboyo and Symphony were named as the EMEA winners of the first UiPath Partner Innovator Awards. These awards recognise UiPath partners for their commitment to deliver innovative RPA solutions that help customers put automation first.
Here is what the award-winning partners had to say:
"ABBYY is focused on delivering Content Intelligence from business-critical information hidden in documents. Receiving this award from UiPath is exciting for ABBYY and is indicative of the great synergy that exists between our offerings to help drive an Automation First strategy," said Neil Murphy, Vice President, Head of Global Business Development ABBYY.
Sultan Mahmood, EMEA AI and Automation Leader at PwC, said: "I would like to thank UiPath for recognising PwC as the 2018 Global Partner Innovator. We have been working with UiPath for many years helping clients solve their most complex problems by balancing business understanding with technology innovation and human insight. Artificial intelligence and RPA solutions have the potential to allow organisations to reimagine business operations, customer journeys and free up millions of hours of capacity."
Nicholas Hess, Co-founder and Managing Director at Roboyo, said: "We have been a UiPath Partner for three years, and are extremely proud to be recognised for our innovative and quality leadership. We are looking forward to an even more successful partnership in the future."
Richard Denton, Global UiPath Partner Manager at Symphony Ventures, said: "This award is dedicated to the entire Symphony team – an incredible group of people who are constantly pushing boundaries and exploring new ideas. I'd also like to thank UiPath for their support along this journey, helping us achieve our goals to continually innovate as the leading RPA pure-play firm. We also thank our fantastic customers and will continue to ensure they benefit from our collective knowledge, skills and experience. Like UiPath we will stay humble and hungry."
Chris Morgan, Global Vice President Partners and Alliances, UiPath, said: "Our Partner Forward EMEA conference is just one part of a big investment we're making to become the preferred RPA partner of choice. Backed by a dedicated $20 million fund, UiPath is making a serious commitment to accelerating our partners' RPA and AI capabilities, as well as their ability to deliver vertically-oriented solutions. At the same time, the company is growing an ecosystem globally that delivers simpler and radically faster automation outcomes for all customers."
About UiPath
UiPath is leading the "Automation First" era – championing one robot for every person, delivering free and open training and collaboration and enabling robots to learn new skills through AI and machine learning. Led by a commitment to bring digital era skills to more than a million people, the company's enterprise Robotic Process Automation (RPA) platform has already automated millions of repetitive, mind-numbing tasks for business and government organizations all over the world, improving productivity, customer experience and employee job satisfaction.
Recently named the 6th happiest place to work by Comparably in the US, UiPath has become one of the fastest growing enterprise software companies in history. The company is backed by over $400 million in funding from Accel, CapitalG, Credo Ventures, Earlybird's Digital East Fund, Kleiner Perkins, Seedcamp and Sequoia.
www.uipath.com Facebook Twitter LinkedIn
View source version on businesswire.com: https://www.businesswire.com/news/home/20181029005642/en/
Contact information
Whiteoaks International
Joanna Elliott, +44 (0) 1252 727313
Account Executive
Joannae@whiteoaks.co.uk
or
UiPath
Anna Ghica, +40 722 296 532
PR & External Communication Manager
anna.ghica@uipath.com
Tietoja julkaisijasta
Business Wire
http://www.businesswire.com
For more than 50 years, Business Wire has been the global leader in press release distribution and regulatory disclosure.