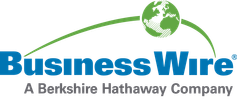 United First Partners Continues Expansion - Adds Another Managing Director for Global Event-Driven Effort
United First Partners ("UFP"), a leading independent Equity Research and Brokerage firm, providing event driven and special situations equities research and execution, continues to strengthen its global franchise.
UFP has hired Matt Waddell, who joins as a Managing Director and a member of the North American event-driven team. Prior to joining UFP, Matt managed Berenberg Bank's U.S. equities effort, Churchill Capital's U.S. broker-dealer, and held senior positions at Morgan Stanley, Merrill Lynch, and Integrated Finance Ltd. With the addition of Matt, UFP deepens and expands its relationships with both traditional and alternative asset managers and increases its capabilities in equity and cross-asset-class special situation analysis.
United First Partners Co-Head of North America Adam Theriault commented: "We are excited to welcome Matt to our team. Matt joins as part of our ongoing strategic expansion across every region and asset class. Not only will Matt enhance our research sales efforts by contributing to our revenue growth, but his extensive experiences will complement the development of our research and trading products."
About UFP and Mariana UFP
United First Partners is an independent global financial services firm, with a strong reputation and leading position in the Equities and Derivatives space. UFP's award winning research reflects UFP's commitment to excellence in Special Situations Research, providing best in class and in-depth research coverage on companies where specific events may act as a catalyst for material price actions, using fundamental analysis and unique in-house legal resources. United First Partners and Mariana entered into a strategic alliance in May 2017 to generate synergies across the group's complementary business lines and play an active role in the industry consolidation. Mariana UFP offers comprehensive cross-asset services in Europe & Australia (through Mariana UFP LLP, regulated by the FCA), in North America (through United First Partners LLC, SEC regulated and member of FINRA and SIPC) and in the UAE (through UFP Capital Markets (DIFC) Limited, regulated by the DFSA). The Mariana UFP group also offers structured products, advisory and asset management services.
View source version on businesswire.com: https://www.businesswire.com/news/home/20180906005719/en/
Contact information
United First Partners
Stephane Mardel
02030174330
stephane.mardel@utdfirst.com
Tietoja julkaisijasta
Business Wire
http://www.businesswire.com
For more than 50 years, Business Wire has been the global leader in press release distribution and regulatory disclosure.