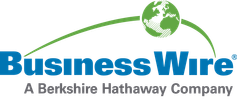 United First Partners Expand Operations, Launches UFP Asia and Hire Team of 6 Seasoned Professionals
United First Partners ("UFP"), the leading independent provider of special situations research, brokerage and advisory services, is pleased to announce that it has opened new offices in the APAC region.
UFP Asia will open offices in Melbourne and Singapore where a team of 6 seasoned individuals will be joining UFP to cover Asian Equities. Led by James Moir and Paul Cowan, the team who previously worked at Religare Capital Market has been recognized for years as a leader in Asian Special Situations research and execution.
As a result of this expansion, UFP will become the premier global provider of Special Situations research, brokerage and advisory services, with a highly rated product and best in class coverage across the globe.
Stephane Mardel, co-founder of UFP and managing partner of Mariana UFP commented: "We are delighted to have James, Paul and their team joining UFP. James and Paul's team have incredible insight into the Asian markets and we are very excited to add the Asian pillar to our existing successful North American and European operations. Thanks to the opening of market routes in Asia, and the addition of two offices in Melbourne and Singapore, we can now provide our clients with an unparalleled 24/7 coverage, identify unique investment opportunities, and give access to the most advanced intelligence and research solutions".
James Moir, co-head of UFP Asia added: "Joining UFP was a natural choice to create the leading global provider of Special Situations research. We are excited about the opportunities that will be created by the MIFID II regulations in 2018, which will allow niche research providers like ourselves to flourish. "
Justin Tang, Head of Asian Research, Singapore commented :"The combination is highly synergistic – when you look at the knowledge base of each regional team, there is clearly great potential to enhance client value."
About UFP and Mariana UFP
United First Partners, part of the Mariana UFP group, is an independent mid-sized financial services firm, with a strong reputation and leading position in the Equities and Derivatives space. In Europe, UFP has been ranked number 1 independent Special Situations research by industry leading survey Extel over the past 6 years. Mariana UFP offers comprehensive cross-asset services in Europe (through Mariana UFP LLP, regulated by the FCA) and in North America (through United First Partners LLC, SEC regulated and member of FINRA and SIPC). The Mariana UFP group also offers structured products, advisory and asset management services. United First Partners and Mariana entered into a strategic alliance in May 2017 to generate synergies across the group's complementary business lines and play an active role in the industry consolidation.
View source version on businesswire.com: http://www.businesswire.com/news/home/20171001005027/en/
Contact information
Press Enquiries:
Sara Caniggia
+44 207 050 6803
media@utdfirst.com
Tietoja julkaisijasta
Business Wire
http://www.businesswire.com
For more than 50 years, Business Wire has been the global leader in press release distribution and regulatory disclosure.