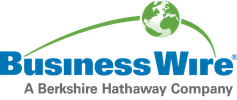 USP Capital: Ex- Samsung and Google Managers Teamed up to Launch a New Virtual Economy Through an AR/VR Assets Blockchain Combined with Games Based on Google Maps API
The interest in AR/VR Technologies seems to be on the rise with the recent announcement that Google will open their MAPS API to developers to create the future of AR gaming and build upon the success of Pokemon Go. This type of new technologies is expected to create a new type of virtual economy, with new types of goods and services created and traded by players.
At the forefront of this advance is Mossland, an AR game with a blockchain core created by a team of Ex-Samsung and Google managers and AR experts, which raised more than 5 million in only 38 minutes in January. Advisors to the project also include Jason Han, the CEO of Kakao Blockchain and Jeffrey Lim, previous Head of Google Campus Seoul.
Mossland combines the mechanics of Pokemon Go and Monopoly, allowing players buy and trade real-world virtual properties such as the Eiffel Tower or the Empire State Building. Transactions will be secure and transparent thanks to the use of the Moss Coin (MOC), a blockchain based cryptocurrency. Real-estate assets in Mossland will be eventually be recorded on Moss Chain, the first blockchain for AR and VR assets. This will allow for an ever-expanding virtual economy and trust without intermediaries for users.
"Moss Chain is a very exciting technology that stands to dramatically reshape our increasingly digital world. We're now building a completely new ecosystem that will inspire a creation of the new creative projects such as Mossland and will completely reshape the gaming market," said Louis Jinhwa Kim, the Blockchain Advisor at Mossland, the Co-founder and Director of the Korean Blockchain Association and Korbit's Co-founder.
Mossland is seen as the first application of AR/VR assets monetization on Moss Chain. Mossland's virtual property values will increase depending on the number of users' check-ins at the property locations used in the game. Gamers could exchange, sell and buy their AR properties inside the game using a special advertising option called the Action House. All transactions will be cleared through an open auction system. That means that there will be no direct transactions between players ensuring that all transactions are fair as they are cleared within the Mossland's system. Such Mossland's functionality makes it an effective advertising platform, allowing every gamer to promote his or her properties.
Mossland currently embarks on an ICO starting from March 21 building on its successful pre-ico round in January.
Essential information about the ICO:
· Start: 21 March, 2018 at 13:00 UTC+0
· End: 17 April, 2018 at 13:00 UTC+0
· Token name: Moss Coin (MOC)
· Platform: Ethereum
· Total quantity: 500,000,000 MOC
· PUBLIC ICO HARD CAP: 123,750,000 MOC
· Value/cost: 1 MOC = USD 0.12
· White paper: http://bit.ly/2DxIv3G
View source version on businesswire.com: https://www.businesswire.com/news/home/20180319005522/en/
Contact information
USP Capital
Victoria Ustimenko
PR Director
Tel: + 7 967 181 8317
email: pr.eto.business@gmail.com
Tietoja julkaisijasta
Business Wire
http://www.businesswire.com
For more than 50 years, Business Wire has been the global leader in press release distribution and regulatory disclosure.