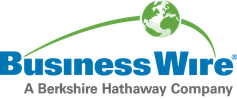 Utimaco Cleared to Complete Acquisition of Atalla
Utimaco, the second largest global provider of Hardware Security Modules (HSMs) today announced it has received United States regulatory approval to complete its acquisition of the Atalla Hardware Security Module (HSM) and Enterprise Secure Key Manager (ESKM) business lines of Micro Focus. The transaction is due to close on November 5, 2018.
"This is a significant milestone, and we look forward to bringing the Atalla team under the information security umbrella of Utimaco. After several changes of ownership, we are happy to offer Atalla a long-term home in our HSM and information security business," said Utimaco CEO, Malte Pollmann.
Read more: https://hsm.utimaco.com/news/utimaco-cleared-to-complete-acquisition-of-atalla
About Utimaco
Utimaco is a worldwide supplier of professional information security solutions and is based in Aachen, Germany with offices worldwide. Since 1983, Utimaco has been developing hardware-based, high-security appliances (Hardware Security Modules) and compliance solutions for telecommunication provider regulations (lawful interception and data retention). Today, Utimaco is a world-market leader in both segments. Customers and partners of Utimaco in all parts of the world trust the company's long-term, proven reliability and investment protection, as well as its many certified IT security standards. Utimaco stands for recognized product quality, user-friendly software, excellent support and trusted high security. For further information, please visit www.utimaco.com.
Follow us on LinkedIn , Twitter , YouTube .
View source version on businesswire.com: https://www.businesswire.com/news/home/20181015006027/en/
Contact information
Media Contact:
OneChocolate for Utimaco
Brian Blank
Tel: +1 (408) 395 6400
E-Mail: hsm@utimaco.com ; Utimaco@onechocolatecomms.com
Tietoja julkaisijasta
Business Wire
http://www.businesswire.com
For more than 50 years, Business Wire has been the global leader in press release distribution and regulatory disclosure.