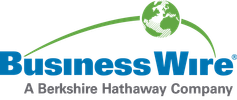 Utimaco HSM first to be Common Criteria EAL4+-certified according to eIDAS Protection Profile EN 419 221-5
Utimaco, a leading manufacturer of Hardware Security Module (HSM) technology, received the Common Criteria (CC) EAL4+ certification for its CryptoServer CP5 HSM based on the eIDAS Protection Profile EN 419 221-5. CryptoServer CP5 is the first HSM in the market with a CC certification based on this protection profile, making it a future-proof choice for eIDAS trust services. These include local and remote electronic signing and sealing, issuing of certificates, website authentication and timestamping. For application development and regression testing, Utimaco offers a dedicated CryptoServer CP5 HSM simulator to prospects and customers.
eIDAS Protection Profile EN 419 221-5 "Cryptographic Module for Trust Services"
The German hardware security specialist was engaged with and contributed to the creation of the security requirements and protection profiles within the Technical Committee 224, Working Group 17 of the European Committee for Standardization (CEN).
New business opportunities with existing and new partners
For Utimaco business partners, this recent certification opens up a wide range of business opportunities, among which remote signing solutions. German-based IT service provider Bank-Verlag , together with software developer achelos and Utimaco, is developing a Signature Activation Module for banking applications. The service enables bank customers to generate online signatures remotely and speeds up and simplifies processes such as signing contracts, opening an account or issuing insurance policies. Ascertia, a global provider of digital signature creation and verification solutions, will be using the Utimaco CP5 HSM within its ADSS SAM Appliance, a remote QSCD currently undergoing CC EAL4+ certification against EN 419 241-2. There is great market interest in the powerful combination of Ascertia software working with Utimaco HSMs to deliver eIDAS compliant remote signing.
"With eIDAS, the European Commission is looking to stimulate the digital market in Europe," says Malte Pollmann, CEO of Utimaco. "Being the first vendor certified according to Protection Profile EN 419 221-5, Utimaco helps pave the way for compliant and highly secure trust services. These ambitions are reflected in a number of current and upcoming partner projects."
Proof of concept with the CryptoServer CP5 simulator
Several companies have already made use of the CryptoServer CP5 simulator for testing purposes in the past months. One of these is Halcom, a provider for digital banking solutions based in Slovenia. Having extensively tested the CP5 HSM's functionalities with the help of the simulator, Halcom is now able to kick-start the implementation of CryptoServer CP5 into its solution and provide its customers with both secure and compliant trust services.
Luka Ribičič, Head of Halcom-CA, notes: "To be able to offer our clients eIDAS-compliant solutions, cooperating with a trustworthy HSM provider was crucial. The CryptoServer CP5 simulator as well as the affordable price point were key factors in our decision for Utimaco."
About Utimaco
Utimaco is a leading manufacturer of Hardware Security Modules (HSMs) that provide the Root of Trust to many industries, from financial services and payment to the automotive industry, cloud services and the public sector. We keep cryptographic keys and digital identities safe protecting your critical digital infrastructures and high value data assets. Our products enable innovation and support the creation of new business by helping to secure critical business data and transactions.
Founded in 1983, today Utimaco HSMs are deployed across more than 80 countries in more than 1,000 installations. Utimaco employs a total of 200 people, with sales offices in Germany, the US, the UK and Singapore.
For more information, visit https://hsm.utimaco.com/.
Follow us: LinkedIn, Twitter and Youtube.
View source version on businesswire.com: https://www.businesswire.com/news/home/20181008005804/en/
Contact information
Utimaco
Alexandra Guennewig, +49 241 1696-200
pr@utimaco.com
or
Contact Agency:
Akima Media
Jan Gutheil, +49 89 959 18-0
utimaco@akima.de
About Business Wire
Business Wire
http://www.businesswire.com
For more than 50 years, Business Wire has been the global leader in press release distribution and regulatory disclosure.