VAMK's newest degree programme Energy Technology became success with over 1 500 applicants
VAMK's newest degree programme, Energy Technology has become success with over 1 500 applicants. Separate application period ended today 14 September.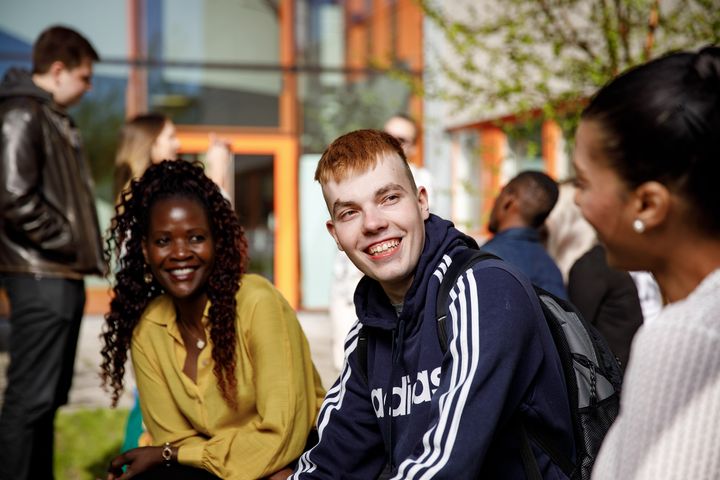 The separate application period has ended today at 3 pm with splendid result: Vaasa University of Applied Sciences (VAMK) has received 1 571 applicants in the new degree programme from the field of technology:
"We're very happy at VAMK that this whole new degree programme aroused remarkable interest internationally! Applicants have varied backgrounds and they come mainly from Bangladesh, Nepal, India and Nigeria. In addition, we received lots of applications from Sri Lanka", says Juha Vierola, head of student services.
Energy Technology combines technology and economics in the unique way
Energy Technology is a unique combination of different areas of technology and economics. Renewable energy sources, life cycle thinking and intelligent energy distribution are the key topics during the studies.
As an Energy Technology Engineers, future students have versatile and interesting tasks ahead: Projects related to energy production in Finland and around the world need people who have a heart in place, but who also understand the technical side of things. The energy sector is a major employer in Vaasa and Finland.
The Bachelor'sdegree programme in Energy Technology is run for the first time fully in English at VAMK. The studies will begin in the Vaasa University of Applied Sciences in January 2023.
About Vaasan ammattikorkeakoulu VAMK

Vaasan ammattikorkeakoulu VAMK
Wolffintie 30
65200 VAASA
0207 663 300, info@vamk.fi
http://www.vamk.fi
Vaasan ammattikorkeakoulusta valmistuu kansainvälisiä ja asiantuntevia insinöörejä, tradenomeja, sairaanhoitajia, terveydenhoitajia ja sosionomeja. Työelämälähtöiset opintomme ja elinvoimainen Vaasan seutu varmistavat erinomaiset työllistymisen mahdollisuudet. Opiskelijoita on noin 3250 ja henkilöstöä 200. VAMK painottaa koulutuksessaan energiatehokasta tekniikkaa, vientiteollisuuden liiketoimintaosaamista ja moderneja sosiaali- ja terveyspalveluja. Teemme tiivistä yhteistyötä alueen korkeakoulujen sekä seudun energiateknologian keskittymän kanssa, joka on Pohjoismaiden merkittävin.