Varma has invested in M Campus office asset in Paris region
Varma has invested in partnership with PGIM Real Estate's Pan-European fund in M Campus, a 45,000-square-meter office campus in Meudon, on the outskirts of Paris.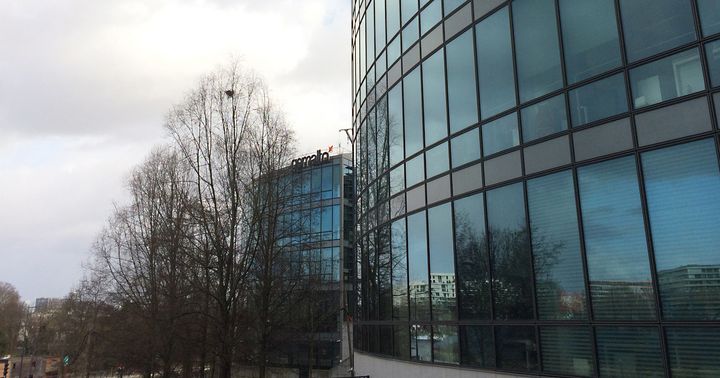 M Campus consists of six Class A office buildings, sits along the banks of the Seine and less than 500 meters from the Boulogne Trapèze office district, opposite Seguin Island. The campus was completed in 2006; two of the office buildings were recently renovated and will receive a BREEAM RFO Good certification for sustainable design. The remaining four buildings are fully let to a global business.
– Paris is a strategic location for Varma. It is one of the leading cities in Europe but also globally and its diverse occupier base make it an interesting investment destination. The ongoing infrastructure projects are also developing the city over the coming years. French media conglomerate Vivendi is currently having its new campus being built next to M Campus, says Ilkka Tomperi, Investment Director responsible for Varma's real estate investments.
– A joint investment alongside with one the leading real estate investment managers enables Varma to benefit of the local team and international resources, says Tomperi.
PGIM Real Estate is part of PGIM, Inc. the global investment management businesses of U.S.-headquartered Prudential Financial, Inc.
Varma's real estate investment portfolio amounted to EUR 3.6 billion at the end of March 2018. Of these, EUR 2.8 billion were in direct real estate investments. Approximately 20 per cent of Varma's real estate investments are located outside of Finland.
Further information:
Ilkka Tomperi, Investment Director, Real Estate, Varma, firstname.lastname@varma.fi, tel. +358 50 379 1903
Katariina Sillander, Communications and CSR Manager, firstname.lastname@varma.fi, tel. +358 40 7099 836 
Kuvat
Tietoja julkaisijasta

Varma
Salmisaarenranta 11
00180 Helsinki
010 2440
http://www.varma.fi
Varma Mutual Pension Insurance Company is a responsible and solvent investor. The company is responsible for the statutory earnings-related pension cover of some 885,000 people in the private sector. Premiums written totalled EUR 4.9 billion in 2017 and pension payments stood at EUR 5.5 billion. The company's investment portfolio amounted to EUR 45.7 billion at the end of March 2018.
Tilaa tiedotteet sähköpostiisi
Haluatko tietää asioista ensimmäisten joukossa? Kun tilaat mediatiedotteemme, saat ne sähköpostiisi välittömästi julkaisuhetkellä. Tilauksen voit halutessasi perua milloin tahansa.
Lue lisää julkaisijalta Varma
Uutishuoneessa voit lukea tiedotteitamme ja muuta julkaisemaamme materiaalia. Löydät sieltä niin yhteyshenkilöidemme tiedot kuin vapaasti julkaistavissa olevia kuvia ja videoita. Uutishuoneessa voit nähdä myös sosiaalisen median sisältöjä. Kaikki STT Infossa julkaistu materiaali on vapaasti median käytettävissä.
Tutustu uutishuoneeseemme