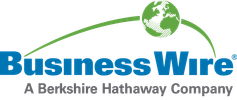 Vocalink Powers Real-Time Payments Service in the U.S.
Vocalink, a Mastercard company, supports The Clearing House (TCH) today in the launch of RTP®, its transformative real-time payment system in the U.S., which empowers consumers and businesses to send and receive immediate payments domestically. Financial processes that used to take days can now be concluded in seconds. Two banks – U.S. Bank and BNY Mellon – have completed the first live transactions.
At its core, the technology behind The Clearing House's RTP system is an evolution of Vocalink's highly successful and reliable systems developed for the U.K., Singapore and Thailand. These real-time solutions sit at the centre of the global payments infrastructure and have been designed to 'run on their own rails', working alongside and between conventional settlement systems.
The TCH system operates 24/7 to process credit transfers, requests for payment, requests for information, confirmation messages, returned and rejected payments and system and service related messages. It also integrates support for multiple transaction channels, including online and mobile.
"The U.S. can now claim a leading position in real-time payment solutions. Working together with The Clearing House, we have delivered a best-in-class, functionally rich system capable of meeting the demands of today's U.S. economy while building a system robust enough and flexible enough for further innovation," said Paul Stoddart, CEO, Vocalink, a Mastercard company. "Now the U.S. is not only aligned with other markets, but is a trailblazer in the payments sector, providing consumers, businesses, banks and governments with the choice they demand."
The revolutionary payment system supports interoperability across the global payments landscape. It will reach the largest number of financial institutions and accounts and allows for ease of integration with TCH's third-party services, supporting anti-fraud, and compliance processes.
"The launch of our RTP system, which was developed using Vocalink's technology, is a significant development for America's banks, consumers and businesses. Not only will people be able to process payments in seconds, but the system offers a suite of payment-related communications," said Jim Aramanda, CEO, The Clearing House. "We will provide increased efficiency and solve problems for businesses large and small as they track and reconcile payments. This new capability provides an opportunity for banks and others to add value for their customers."
About Vocalink
A Mastercard company, Vocalink designs, builds and operates industry-leading bank account-based payment systems. Our technologies power the UK's real-time payments, settlements and direct debit systems, as well as the UK's network of over 70,000 ATMs. In 2016, we processed over 90 percent of salaries, more than 70 percent of household bills and almost all state benefits in the UK. In addition, our proven real-time bank account-based payment solutions provide more payment choice to customers in Singapore, Thailand and, soon, the United States. For payment news and insight from Vocalink visit CONNECT - http://connect.Vocalink.com/
View source version on businesswire.com: http://www.businesswire.com/news/home/20171114005866/en/
Contact information
Media:
Vocalink
David Daniel
Head of Brand and Communications at Vocalink
david.daniel@vocalink.com
or
Ellie Fixter
Senior Content and PR Manager at Vocalink
ellie.fixter@vocalink.com
or
Emma Harvey at Seven Consultancy
emma@seven-consultancy.com
or
Mastercard
Beth Kitchener
Director, Communications, Mastercard
beth.kitchener@mastercard.com
Tietoja julkaisijasta
Business Wire
http://www.businesswire.com
For more than 50 years, Business Wire has been the global leader in press release distribution and regulatory disclosure.