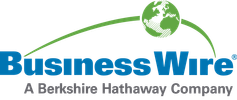 VOIn skuutit jatkavat Euroopan valloitusta – mikroliikenneyritys keräsi 85 miljoonan dollarin rahoituksen
VOI Technology, Euroopan johtava, ruotsalainen sähköpotkulautayritys ilmoitti tänään keränneensä 85 miljoonan dollarin rahoituksen uusilta ja aikaisemmilta sijoittajiltaan. Sen turvin yritys voi jatkaa missiotaan: kehittää kannattavaa mikroliikennealaa, joka mullistaa urbaanin liikenteen tulevaisuuden.
Perustamisestaan, syyskuusta 2018 lähtien VOI on kehittynyt startupista visionääriseksi toimijaksi, jonka mikroliikennetuotteet muovaavat Euroopan kaupunkiympäristöjä.
Rahoituksen tuella sähköpotkulautayritys laajentaa toimintaansa uusiin kaupunkeihin. Lisäksi pääoma mahdollistaa suuremmat investoinnit VOIn teknologia-alustan ja uuden sukupolven kulkuneuvojen tutkimukseen ja tuotekehitykseen. Niiden myötä kulkuvälineiden asiakaskokemus, kaluston käyttöaste, toiminnallisuus ja kestävyys paranevat merkittävästi.
Rahoitus vauhdittaa mikroliikenneyrityksen tuoteportfolion laajentamista ja vahvistaa siten VOIn liiketoimintoja ja asemaa Euroopan johtavana mikroliikenteen palveluntarjoajana. VOIn toiminta on jo kannattavaa useissa kaupungeissa.
– Viimeisen vuoden aikana VOIn sähköpotkulaudoilla on ollut valtava kysyntä ympäri Eurooppaa, mutta niiden istuttaminen eurooppalaiseen katukuvaan vaatii muutakin kuin kaupunkien täyttämisen tuhansilla skuuteilla. Kehitämme pitkän aikavälin liiketoimintaa, joka tuo ihmisille uuden, puhtaan, nopean, kätevän ja hauskan tavan liikkua kaupungeissa. Meillä on paras kaluston käyttöase, ja panostamme siihen edelleen, sanoo VOIn toimitusjohtaja ja perustaja Fredrik Hjelm.
VOIn menestys perustuu sen toimintatapaan, jossa yhdistyy sääntely, turvallisuus ja vastuullisuus. VOI tekee tiivistä ja kauaskantoista yhteistyötä kaupunkien, muiden alan toimijoiden sekä päättäjien kanssa, jotta uusi liikennemuoto integroituisi osaksi eurooppalaista verkostoa.
Vuodesta 2018 lähtien VOI on laajentanut toimintaansa Tukholmasta 38 kaupunkiin kymmenessä maassa ympäri Eurooppaa. Berliinin, Münchenin, Hampurin, Helsingin, Oslon, Nuremburgin, Düsseldorfin, Marseillen, Bordeaux'n, Odensen, Tampereen, Turun ja tänä vuonna Winterthurin lanseerausten myötä VOIlla on jo neljä miljoonaa rekisteröitynyttä käyttäjää, jotka ovat ajaneet sähköpotkulaudoilla yhteensä 14 miljoonaa kertaa.
– VOI on vasta tiensä alussa kehittäessään ruotsalaisille arvoille perustuvaa mikroliikennettä ympäri Eurooppaa. Erityisesti Saksassa sähköpotkulautamarkkina on valtava. Olemme innoissamme lisärahoituksesta. Sen turvin voimme tuoda markkinoille uuden sukupolven skuutit, jotka ovat ympäristöystävällisiä, hyvännäköisiä ja turvallisia, ja joiden avulla ihmiset voivat liikkua ketterästi rakastamassaan kaupungissa, sanoo Per Brilioth, Vostock New Venturesin toimitusjohtaja.
Rahoituskierroksen talousneuvojana ja sijoitusasiamiehenä toimi Goldman Sachs International. Lainopillinen neuvonantaja oli Hansen Law.
VOI Technology AB:
VOI on elokuussa 2018 perustettu urbaanin liikkumisen yritys, joka tarjoaa yhteiskäyttöisiä sähköpotkulautoja kaupungeille ja paikallisille yhteisöille. Uskomme, että sähköpotkulaudat ovat keskeisessä osassa muuttamassa tulevaisuuden kaupunkiliikkumista. Haluamme varmistaa, että muutos tapahtuu oikealla tavalla – innovatiivisen teknologian avulla, kaupunkien ja hallitusten kanssa käytävän avoimen ja läpinäkyvän dialogin kautta ja soveltamalla tuotteitamme paikallisiin tarpeisiin. Sähköpotkulaudalla pääset ketterästi liikkumaan kaupungissa minne vain – päästöittä.
Lisätietoja: https://www.voiscooters.com/press-room/
Katso lähdeversio osoitteessa businesswire.com: https://www.businesswire.com/news/home/20191110005038/fi/
Contact information
voipr@burlington.cc

Kristina Hunter Nilsson
VP Communications
press@voiapp.io
Tietoja julkaisijasta

Business Wire
http://www.businesswire.com
For more than 50 years, Business Wire has been the global leader in press release distribution and regulatory disclosure.