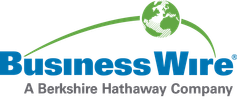 Westinghouse to Continue Nuclear Fuel Delivery to Ukraine Through 2025
Westinghouse Electric Company today announced that it has signed a nuclear fuel contract extension with Ukraine's State Enterprise National Nuclear Energy Generation Company (SE NNEGC) Energoatom. The contract includes nuclear fuel deliveries to seven of Ukraine's 15 nuclear power reactors between 2021 and 2025, expanding and extending the existing contract for six reactors that was set to expire in 2020.
"This contract extension solidifies Westinghouse's role as a strategic partner for Energoatom and demonstrates our ability to support Ukraine with their energy diversification. Under the terms of the new contract, our relationship with Ukraine will be strengthened through our plan to source some of the fuel components from a Ukrainian manufacturer," said José Emeterio Gutiérrez, Westinghouse president and chief executive officer.
While commenting on the agreement, Yurii Nedashkovskyi, President of SE NNEGC Energoatom, emphasized that Energoatom is the only operating utility of VVER-1000 reactors in the world that has fully diversified sources of nuclear fuel supply. Mr. Nedashkovskyi commented, "Cooperation with Westinghouse was integral to achievement of this goal."
Nuclear fuel from Westinghouse has played an important role in Ukraine's work for independence for more than a decade. Westinghouse began supplying fuel to Ukraine in 2005, when the first lead test assemblies were delivered to South-Ukraine NPP Unit 3.
"We are pleased that Energoatom is continuing to trust Westinghouse as an alternative supplier of nuclear fuel to VVER reactors," said Aziz Dag, Westinghouse vice president and managing director, Northern Europe.
The manufacturing and assembly of the nuclear fuel will be performed by the Westinghouse fuel fabrication facility in Västerås, Sweden, where parts of the production lines are solely dedicated to VVER-1000 fuel. Deliveries against the contract will begin in 2021, immediately following the conclusion of existing contract.
View source version on businesswire.com: http://www.businesswire.com/news/home/20180129005377/en/
Contact information
Westinghouse Electric Company
Sarah Cassella
External Communications Manager
Desk: +1 (412) 374-4744
Cell: +1 (724) 272-2997
Email: cassels@westinghouse.com
Tietoja julkaisijasta
Business Wire
http://www.businesswire.com
For more than 50 years, Business Wire has been the global leader in press release distribution and regulatory disclosure.